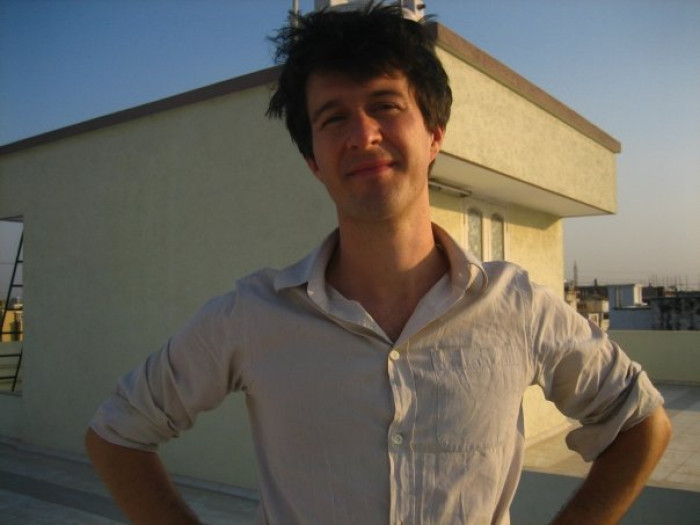 As women get older, they tend to fancy men who are roughly their age; as men get older, they continue to fancy 20-year-olds. That's one of the revelations in OKCupid's co-founder Christian Rudder's new book, which is based on the raw data generated from the 30 million user profiles on the dating site.
Rudder, who started the dating site with Max Krohn, Sam Yagan and Chris Coyne in 2003, started writing a blog about dating in 2009 in an attempt to draw in more visitors. His blogs, including "the best camera angle for a profile picture" and "how people lie on their profiles", became a hit – and were snapped up by a publisher. OKCupid itself was sold for $50m (£30.7m, €38.6m) in 2011.
Rudder's book, Dataclysm: Who We Are (When We Think No One's Looking) has just been published by Crown. In it Rudder repeats claims first made in one of his blogs that in America both men and women seem to find black people – as opposed to white, Asian or other ethnic groups – less attractive, but in Britain this is not the case.
The results were obtained from OKCupid's data, which found black women received fewer messages overall and were rated as less attractive by all race groups. In Britain, however, black members received almost as many messages as white ones. Among its many findings, the book claims:
Black women write back the most.
White men get more responses.
White women prefer white men to the exclusion of everyone else — and Asian and Hispanic women prefer them even more exclusively.
Men [of all races] don't write back to black women.
White guys respond less overall.
As for why Americans seem more racist than Europeans, Rudder told the Sunday Times he believes the statistics demonstrate that "it's one of these things where the individual is relatively blameless but the collective trend, I believe, does reflect a racist system".
Much of the statistics presented as facts in the book come from the increasing use of so-called big data to determine trends, patterns and shopping preferences.
Whether the data hoovered up and crunched by OKCupid is truly reflective of a whole society, of course, is another matter.