At least 108 Islamic State (Isis) militants were killed in multiple attacks launched by Iraqi government forces and US-led coalition troops. The forces reportedly liberated two more neighbourhoods in southern Mosul this week, with the total number of liberated neighbourhoods reaching 55.
In a report published by the Iraqi government on Thursday (12 January), they said they launched a raid on some IS (Daesh)-liberated areas near Mosul and killed several militants and destroyed some of their facilities.
"The Iraqi joint security forces in northern Mosul launched a raid on liberated areas from Isis, discovering and later detonating three car bombs. At least 15 Isis militants were killed during the raid and an unmanned drone was shot down, in coordination with the US-led coalition," Rudaw quoted the government report as stating.
"On the eastern side of Mosul, the Iraqi Federal Police and ninth armoured division liberated Sahiroon and Somariya neighbourhoods," the report noted, adding that 89 militants were shot in these two neighbourhoods. Two boats, five car bombs and six shelters used by the militants were also destroyed, and an unmanned drone was seized from the area.
In a separate operation, four militants were killed in southeastern Mosul, the Iraqi government said.
The government forces also liberated Hajaf village in southern Tal Abta from Isis, who "suffered heavy material damages and causalities", the report added.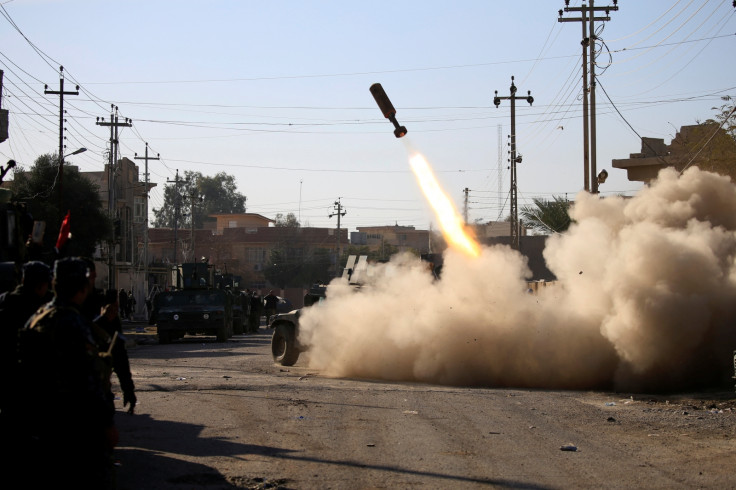 "In Iraq, coalition military forces conducted eight strikes coordinated with and in support of the government of Iraq using attack, bomber, and fighter aircraft as well as rocket artillery against ISIL targets," the government said, using the other acronym for the Islamist militant group, Iraq's Rudaw reported.
The US Defence Department said in a statement that coalition forces conducted five strikes in Mosul, hitting three Isis tactical units, destroying three fighting positions, three Isis-held buildings, two heavy machine guns, two mortar systems, a command-and-control node, a vehicle bomb factory, a vehicle bomb, an Isil unmanned aircraft, a supply cache and an artillery system. The strikes also damaged 24 supply routes and an Isil-held building.
The coalition forces struck an Isis tactical unit near Beiji, Iraq, and destroyed a vehicle. The air strikes targeted Isis positions near Huwayjah village, where they destroyed an Isis tactical unit and three Isis-held buildings and a command and control node.
The offensive to liberate Mosul, the last Isis stronghold in Iraq, began in October and the Iraqi army says they have reclaimed control of almost 70% to 80% of east Mosul, with the fight now focused on west Mosul.