At least 120 Isis militants, including leaders, killed in Russian airstrikes on Syria
The series of air raids were targeted at Abu Kamal and Mayadin neighbourhoods in eastern Syria.
At least 120 Isis fighters and leaders were killed in multiple airstrikes conducted by the Russian Air Force on Syria recently. The strikes also destroyed many Isis command posts, heavy weaponry, and ammunition depots, the Russian defence ministry said in a statement on Saturday (7 October).
The ministry said the air raids were targeted at Abu Kamal and Mayadin neighbourhoods in eastern Syria. The series of strikes followed identification and confirmation of all terrorist targets, including command outposts, manpower and armoured vehicles, within a week, the statement noted.
"[A] Russian Air Force task force in Syria [targeted] Isis reinforcements of foreign fighters coming from Iraq to the vicinity of the town of Abu-Kamal near [the] Iraq-Syria border," the ministry said in the statement.
It added: "An airstrike near Abu Kamal destroyed Islamists' outpost, killing some 40 militants from Tajikistan and Iraq, as well as 7 SUVs with DShK and ZU-23-2 machine guns mounted on them."
Another strike near the city of Mayadin killed up to 80 militants, the ministry said, and added that those killed in the second strike included nine fighters from the northern Caucasus. The strike also destroyed a command centre, 18 SUVs, and three ammunition depots belonging to the jihadist group.
The defence ministry said Russian jets bombed "a group of 60 foreign fighters, nationals of [former Soviet republics], Tunisia and Egypt" and destroyed 12 SUVs carrying heavy weapons.
The ministry further confirmed that a previous strike conducted near Abu Kamal killed influential Isis field commanders, referred to as "natives of Northern Caucasus".
Earlier in the week on Wednesday (4 October), the ministry said their airstrikes critically injured Abu Mohammad al-Julani, the commander-in-chief of Tahrir al-Sham, which was formerly known as Al-Nusra Front. Defence Ministry spokesman Igor Konashenkov later said that al-Julani fell into a coma due to the injuries.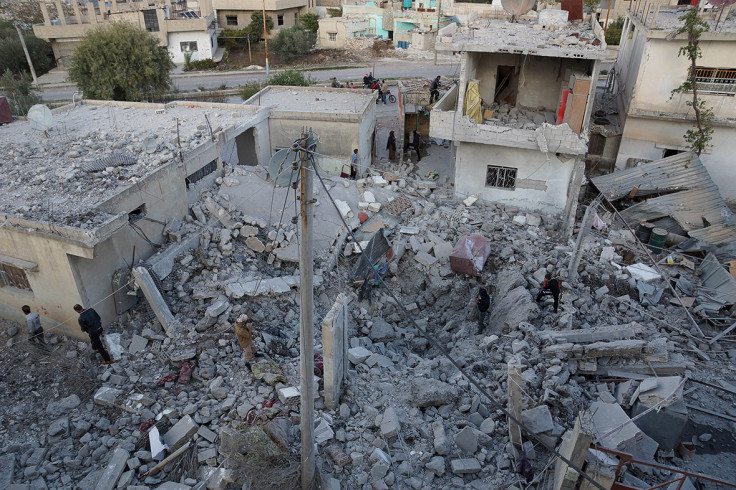 © Copyright IBTimes 2023. All rights reserved.