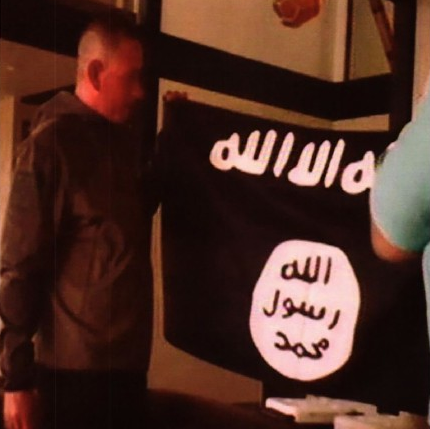 An American citizen who was fighting alongside Isis in Syria has surrendered before US-backed Syrian Democratic Forces (SDF), the Pentagon said on Thursday (14 September).
The person "is being legally detained by Department of Defense personnel as a known enemy combatant", Eric Pahon, a spokesperson for the US Department of Defense, reportedly said, without revealing the Isis fighter's identity.
The Isis fighter surrendered on 12 September following which the SDF handed him over to US forces in Syria. He has still not been brought back to the country as officials await instructions from the Department of Justice and the Trump administration, a military official told American Broadcasting Corporation.
State Department spokesperson Heather Nauert also confirmed during a media briefing on Thursday evening that she had no further information on the individual's circumstances. Meanwhile, she added that the Department of Defense has referred all questions about the incident to the State Department and Department of Justice.
It is estimated that nearly 250 American citizens had joined or attempted to join Isis in Iraq and Syria as of 2015. The Islamist militant group had taken control of large parts of the two Middle East nations in 2014 to establish an Islamic caliphate, but they have been driven out of their strongholds in both the countries following months long offensive launched by local forces and an anti-Isis US-led coalition group.
Terming the Americans who joined the jihadist group in Iraq and Syria as "dumb", Nauert said: "It serves as a good reminder that in a nation of 330-some million people, some people will be dumb enough to go to Iraq and Syria to try to fight for ISIS.
"You can't be very bright if you're going over there and doing that."