Russian air strikes kill more than 200 Isis militants in Syria, claims Moscow
Russian defence ministry says a large convoy of vehicles and armoured tanks were attacked by its air force.
The Russian defence ministry has said air strikes launched by Moscow's forces have killed more than 200 Islamic State (Isis) militants in Syria. The ministry added the counter-terrorism operation also destroyed a large convoy of militants' vehicles while they were on a transit.
According to the ministry, the militants were heading toward the Syrian city of Deir ez-Zor when the Russian Air Force mounted an aerial bombardment. Several armoured vehicles, including tanks and SUVs, were carrying large-calibre weapons and mortars, the ministry said.
"The Russian Air Force destroyed another large column of Isis fighters that was heading to the area of the city of Deir ez-Zor, where international terrorists are trying to regroup and equip their last base in Syria," said a statement from the ministry.
"Bombers and military aviation from the Russian Aerospace Forces destroyed over 20 off-road vehicles equipped with large-calibre weapons and grenade launchers, as well as armoured vehicles, including tanks, and heavy-load trucks carrying ammunition. Over 200 militants were also eliminated."
However, it is unclear when exactly the attacks took place but the Russian ministry released the statement on Monday, 21 August. Authorities have added the Isis militants have been amassing their resources in Deir ez-Zor after the Islamist fighters have been hit harder in areas like Raqqa and Homs.
"The defeat of Isis in the Deir ez-Zor region will be a strategic defeat for the international terrorist group in the Syrian Arab Republic," said the Russian ministry.
Russian forces are said to have been targeting extremist positions in the complex conflict zones in Syria and Iraq although Moscow's accounts have been heavily contested by the US-led forces, who also hit Isis militants, in the region.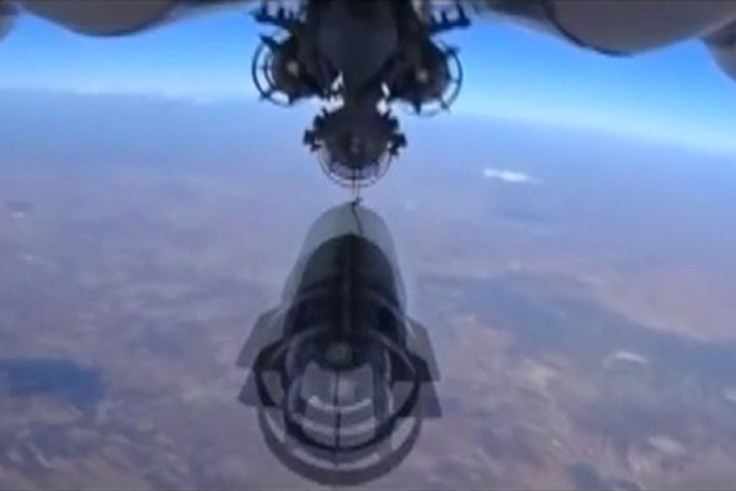 © Copyright IBTimes 2023. All rights reserved.