Nearly 40 civilians, including women and children, were killed in an attack on Mirza Olang village of Sar-e-Pul province in Afghanistan, while many others were taken hostage, authorities said on Sunday (6 July).
The victims mostly included Shia Muslims who were beheaded or shot dead by the assailants - believed to be Isis and Taliban fighters, according to local reports. Afghan military personnel were also killed but the casualty figure was not known.
Provincial governor Mohammad Zahir Wahdat told Afghanistan's Tolo News that the attack took place on Saturday night after a group of armed militants took control of the village.
"The insurgents, after capturing the village, took dozens of civilians hostage," Wahdat said. "So far no contact has been established with the hostages, we call on the central government and security institutions to launch an operation to free hostages from the insurgents without being harmed.
"Alongside the military personnel, up to 30 or 40 civilians including the women and children and old men have been killed by the insurgents after they captured the Mirza Olang village," Wahdat added.
He said that the latest attack comes days after the militants had tried to infiltrate into the village amid fierce fighting with security forces.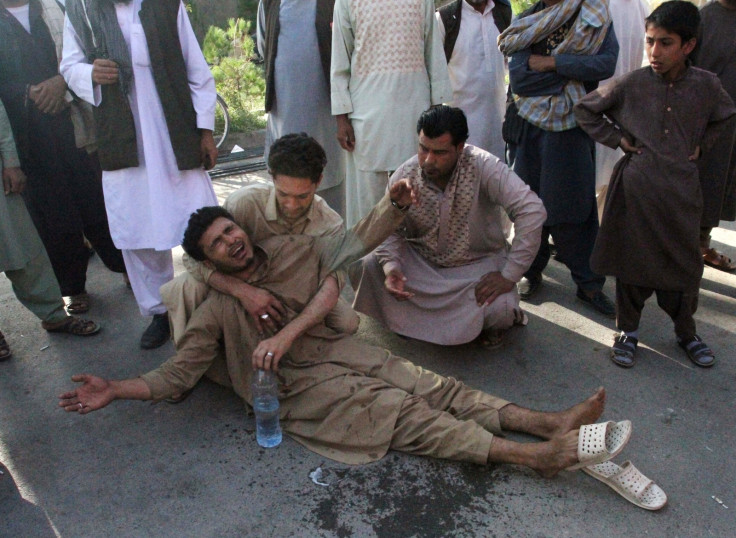 Authorities reportedly believe that Sunni militant groups Isis and Taliban are involved in the attack, the BBC wrote. However, Taliban has denied killing any civilians and added that its fighters killed 28 members of a government-supported militia in the area.
Afghan President Ashraf Ghani condemned the attack, saying: "Criminal terrorists have once again killed civilians, women and children. This barbaric act of them is deemed a direct violation of human rights and a war crime."