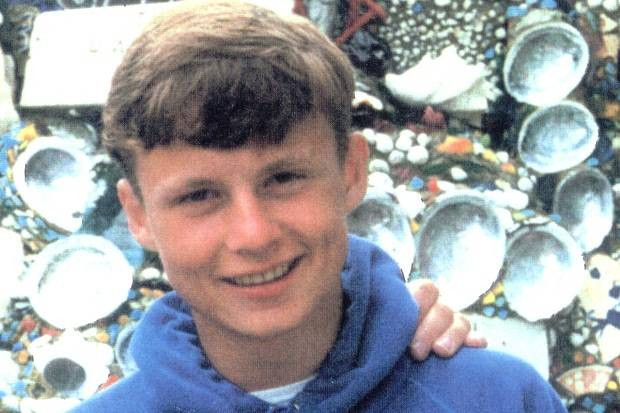 Three men and a woman remain in custody as police search a graveyard for answers about what happened to a teenager suspected to have fallen prey to a paedophile ring in September 1988.
All four suspects are being held on suspicion of child sex abuse. Boxell was 15 when he disappeared from his home in Sutton, south London 26 years ago.
Police are closing in on the mystery behind Lee's disappearance, and his parents have never moved house since they last saw him in case he returns home.
It is feared he may have been a victim of an illegal sex ring which dabbled in the occult, according to reports.
A Metropolitan police source said an announcement about the case could come as soon as Thursday (April 10).
Police think St Dunstan's Church cemetery in Cheam Village holds the key to finding out what happened to Boxell. Officers think he fell into the clutches of a paedophile ring which had links to a youth club named The Shed, which he attended near the graveyard.
Det Insp John McQuade said earlier this year: "We have been trying to solve the mystery of Lee's disappearance for 26 years now and have carried out extensive inquiries and appeals over the years.
"This was an era without mobile phones or social networking sites, so people would be drawn to a physical location to spend time with their friends.Once you get a group of youngsters in that kind of environment they are going to be vulnerable. Some of them were as young as 12 or 13."
Three men aged 78, 42 and 41 currently under arrest are on suspicion for murder, conspiracy to pervert the course of justice and indecency with children.
A 42-year-old woman has been arrested on suspicion of conspiracy to pervert the course of justice and indecency with children.