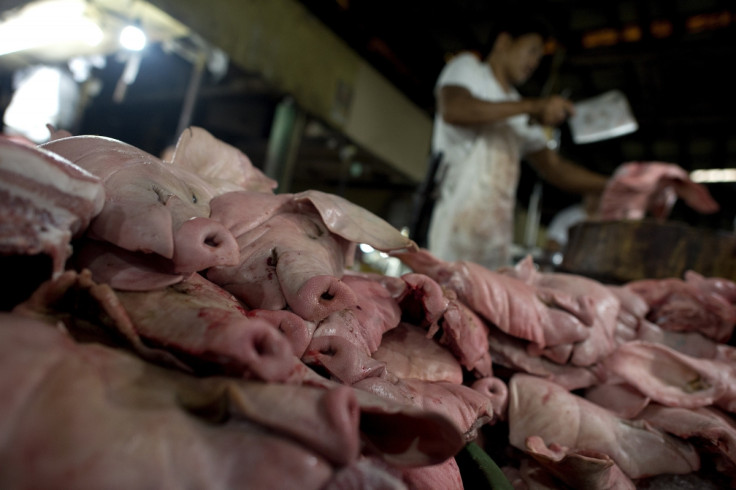 A man in Leeds allegedly tried to buy pigs' heads and feet from a butcher because he wanted to "desecrate as many mosques as possible". The incident was reported to the Leeds Muslim Community Safety Forum, which raised it during an event aimed at tackling Muslim hate crimes.
Attendees at the event in Beeston on 24 November were told that the West Yorkshire Police had seen a sharp rise in reports of hate crimes against Muslims. There have been 75 reports in the last five months (June to November), as opposed to only 40 in the eight months prior to that.
Kauser Jan, chair of the Leeds Muslim Community Safety Forum, said she was contacted by a councillor who had been told about the plan to desecrate mosques using pig parts. She recalled that the councillor had been called by a butcher in Armley, who said that the incident occurred in his store.
"He said a smartly-dressed man had walked in and said he wanted to buy all the pigs' heads and feet that he could," Jan explained, according to the Yorkshire Evening Post. "When the butcher asked him why, he said: 'Because I want to desecrate as many mosques as possible'. The scary thing now is that these kind of people don't fit the archetypal description of people we think of as racists."
While it remains unclear when the alleged incident took place, Jan noted that the forum was receiving an increasing number of reports from young Muslim women who had been targeted while wearing hijabs. The reports coincide with figures published earlier this week that revealed there has been a 300% increase in hate crimes against British-Muslims since the Paris terrorist attacks on 13 November.
However, Jan also noted that a large number of women were not reporting these incidents to the police as they had begun to accept them and become accustomed to them. She recalled an incident of a Muslim woman being targeted by a group of men in Harehills, who pulled over while she was walking along the road and ordered her to take off her headscarf before telling her to go back to her "own country".
"I'm getting women coming to me saying they are scared to leave their house in their hijab," said Jan. "I asked one woman if she had reported an incident to police and she said she didn't because it was just a sign of the times. They think it's just something they have to accept."