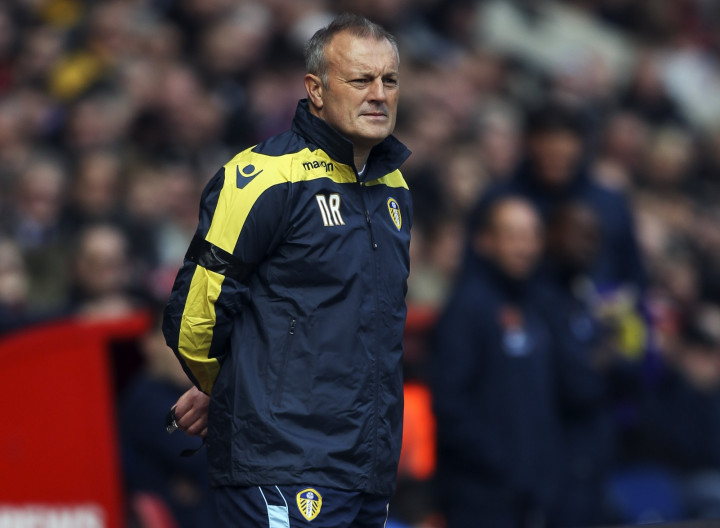 Leeds United head coach Neil Redfearn is looking to make his own impact on the squad at Elland Road with a winger at the top of his priority list.
After the dismissal of three managers in seven months, Redfearn is tasked with restoring some stability at the Yorkshire club after being handed the permanent role on Saturday 1 November.
The transitions at the club also saw a huge turnover in playing staff during the summer transfer window, with no less than 17 players arriving at the club.
But Redfearn is hoping for a few more additions as he looks to build a side capable of achieving the goals handed down by owner Massimo Cellino and challenge for promotion from the Championship.
"We haven't really got any genuine wingers within the squad," Redfearn told LUTV. "The width comes from full-back areas, so whether it is a 4-3-3 or a diamond, the width seems to come from full-back areas from deep. We've got good full-backs.
"So it can be done like that, but it is nice to have your plan B, which might be a change where you have some genuine width with a natural attacking wide player.
"It is maybe something that we will look at."
One of Cellino's biggest mandates following his takeover of the club was for more youngsters to be blooded in the first team. The Italian owner's regard for the club's youth development is reflected in his appointment of Redfearn, who previously oversaw the club's academy before stepping up to the first team.
While the head coach is enthusiastic about the club's young players, he admits Leeds could stand to bring in some more experienced heads to provide a balance within the squad.
"I think the youngsters, they're all young in there together. But I think they're holding their own at the moment. It's not so much them that's the worry," Redfearn said.
"It might take a couple of new faces, just to give them a little bit of backbone behind them.
"But they have done really, really well and I'm mindful of the fact that if you are good enough then you are old enough, and it looks that way to me, they look good young players."