Leeds United hooligans battle Eintracht Frankfurt rivals at 'friendly' pre-season match in Austria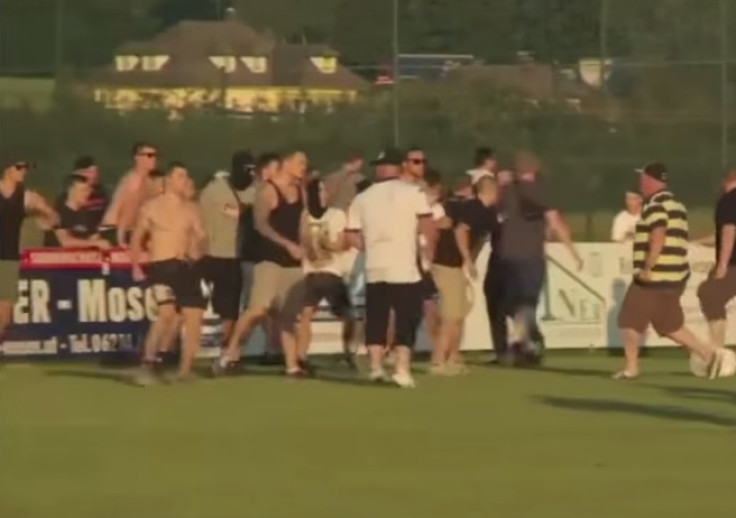 Leeds United hooligans have battled German rivals following their side's pre-season friendly match against Eintracht Frankfurt in Austria on 21 July.
The Championship team's fans ran amok after they were reportedly confronted by about 100 German ultras who stormed the pitch in Eugendorf after Frankfurt ran out 2-1 winners.
Austrian police arrested 25 people - 17 of which were Frankfurt fans - and five people were left requiring medical treatment.
A video of the violence showed fans punching and kicking each other before police in riot gear separated the rampaging hooligans.
Leeds fan Neil Slinn, 53, told the Daily Mail that he and other supporters went to applaud Frankfurt fans but "their ultras jumped over the [advertising] boards and started attacking us. Some were wearing balaclavas and we were outnumbered."
A police statement read: "At the square in front of the stadium, runaway Leeds fans were again attacked by the Frankfurt fans.
"Eventually the situation moved to the centre of Eugendorf where action was taken to stop the attacks, among other things a pepper-spray operation by the police."
Leeds United have not commented on the incident.
© Copyright IBTimes 2023. All rights reserved.