Rap fans around the world are remembering The Notorious BIG on 9 March to mark the 20th anniversary of his death. While he was a force to be reckoned with in the few years he dominated the rap genre, Biggie Smalls is undeniably more influential after death.
The world of music was rocked to its core on 9 March 1997 when news broke that Biggie Smalls, real name Christopher Wallace, had been killed in a drive-by shooting in Los Angeles at the age of 24. Taking place just six months after the death of Tupac Shakur, another legendary rapper gone before his time, Biggie's death left the industry without yet another promising star.
However like his rap rival Tupac, Biggie is certainly not forgotten and his talent continues to be the driving force for many aspiring rappers today. As music mourns the loss of an icon, IBTimes UK looks at how Biggie's legacy has lived on.
Who killed Biggie Smalls?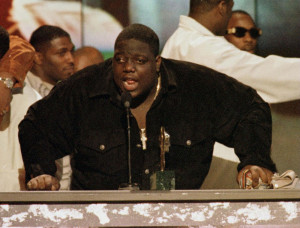 Even after two decades, the mystery surrounding Biggie's murder continues to spark interest. The culprit behind Biggie's fatal shooting has never been identified although many conspiracy theories have emerged over the years. Some tie his death to the murder of Tupac, whom Biggie notoriously feuded with and died in similar circumstances involving a drive-by shooting. Others suggest both murders were orchestrated by the FBI while many hold Death Row Records boss Suge Knight accountable.
Evidence of the public's morbid fascination with Biggie's death, it was revealed, earlier in March, that the DMC Suburban car in which he was killed is being auctioned for $1.5m (£1.2m).
Biggie Smalls' mother, Voletta Wallace, admits that the mystery over her son's murder continues to haunt her 20 years later. Wallace, 64, told the New York Post's Page Six: "It still hurts that nothing has been done... His death is not something I want to celebrate. But I am grateful to everyone who remembers him."
Musical legacy
In 2015, Pusha T described Biggie as "the greatest rapper who ever lived". It was a bold statement that would have no doubt rattled devoted Tupac fans but many would agree. Since his death, Biggie has been covered or sampled by the likes of Kanye West, Pharrell Williams, Drake, Nicki Minaj, J Cole, Linkin Park and countless others.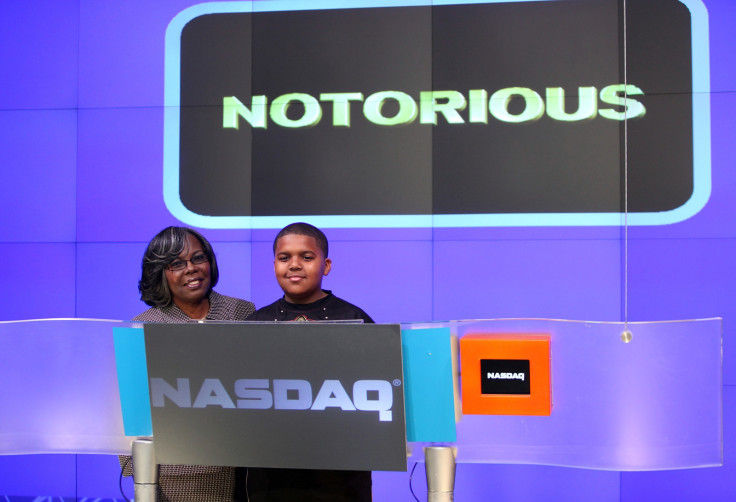 Biggie has also served as a source of inspiration for his close friend, rapper Jay Z, who had his last conversation with his fellow Brooklyn-native on the night of his death. Expressing his respect for Biggie, Jay Z told Power 106 in 2013: "I take him everywhere I go. I've taken him on every step, every accomplishment. He'll be there in some sort of way, whether that be live in concert or on record, or some acknowledgement."
However it is Biggie's best friend, P Diddy, who has perhaps kept his memory alive the most. The Bad Boy Records boss orchestrated the emotional ballad I'll Be Missing You, featuring Biggie's wife Faith Evans and 112, just days after his death and has continued to honour his friend since through music.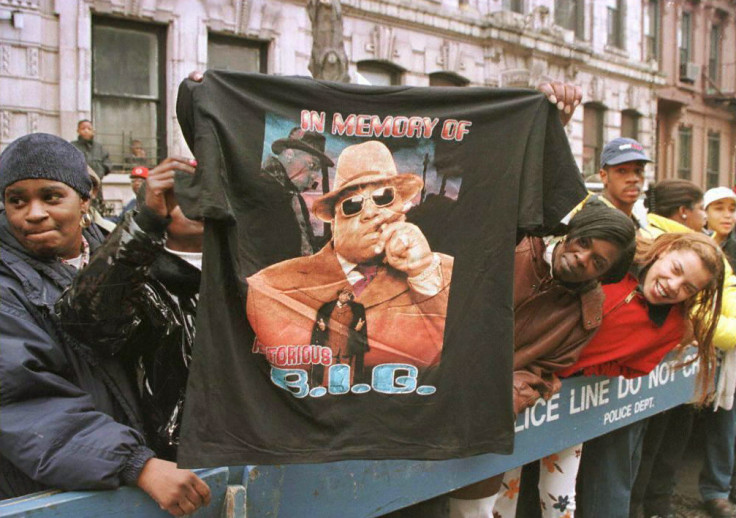 Remembering his friend on the 20th anniversary, Diddy shared a rarely-seen clip of Biggie rapping with the caption: "20 years ago today we lost the greatest rapper of all time, The Notorious B.I.G. #WeMissYouBIG," before later adding: "We definitely miss you." Diddy then launched a challenge, urging fans to share their own videos of themselves rapping their favourite Biggie verse.
Listen to P Diddy, Faith Evans and 112's I'll Be Missing You:
Fans and celebrities remember Biggie Smalls on the 20th anniversary of his death: