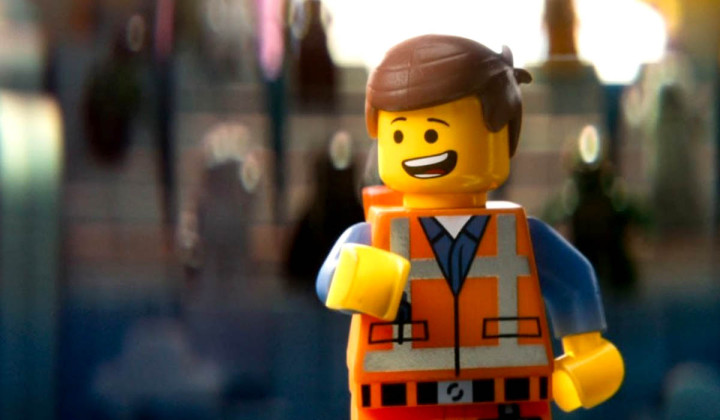 Directors Phil Lord and Christopher Miller are miracle workers. With their debut feature Cloudy With a Chance of Meatballs the pair took an animated film that in other hands could have been another Surf's Up or Yogi Bear and made it a cult classic.
Then they turned a big screen version of cult 1980s TV series 21 Jump Street into a $200 million action comedy that spawned an even more successful sequel this summer. Their greatest achievement however, has been The Lego Movie.
The Lego Movie. Everything about that title screams shallow, thinly-veiled toy advert, but while the film is still very much all that, Lord and Miller somehow managed to make it an incredibly funny film about individuality, creativity and Gods.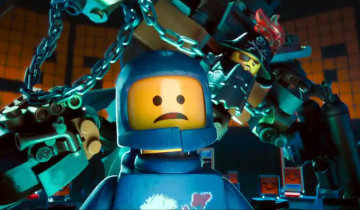 Chris Pratt lends his voice to leading Lego man Emmet, a naïve, blissfully happy construction worker so determined to fit in that nobody really notices him. That is until he discovers the Piece of Resistance, which it is foretold will save the Lego universe from the evil Lord Business (Will Ferrell).
Along the way Emmet meets punk rebel Wildstyle (Elizabeth Banks), Vitruvius (Morgan Freeman), Bad Cop (Liam Neeson), Good Cop (Liam Neeson), Metal Beard (Nick Offerman), 1980-something space guy Benny (Charlie Day), Superman (Channing Tatum), Abraham Lincoln (Will Forte) and Unikitty (Alison Brie). It's Will Arnett's Batman who steals the show however.
Not a single one of them phones in their performance, which when you consider how many of them there are and how few lines some have is pretty amazing. Once again, it's down to directors Lord and Miller, whose ceaselessly fun, zinger-laden script was clearly as much of a delight for the cast to read as it is for the rest of us to listen to.
Perhaps less surprising is how amazing the film looks. Creating its Lego world brick by animated brick, the film looks as though it could have been created using real Lego pieces and stop-motion techniques. Some might even be fooled into thinking that was the case.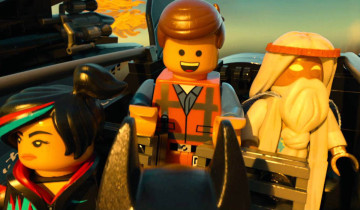 Colourful and hyper-kinetic, The Lego Movie is toy box of visual treats perfect for the film's young target audience, but which is packed with more than enough neat little references and gags for anyone to enjoy.
So it's funny and it looks fantastic, but what really stands it apart is the message. Lord and Miller use a world of Lego to talk about growing up, finding your talents, rank commercialisation and perfectionism. As ridiculous as it sounds, The Lego Movie is only animated feature film which could possibly prompt existential crises in its viewers.
Not the kids though, they'll just be singing Everything is Awesome on a loop for days.
Blu Ray Extras
An expansive list of bonus features includes all the usual stuff - film commentary, animated outtakes, not-animated deleted scenes and a music video for Everything Is Awesome.
It also includes an excellent trailer for fake Lego movie Michaelangelo and Lincoln: History Cops, a mini-movie called Enter The Ninjago, stories from the film's writers and instructions for building some of the film's props and vehicles. It's a pretty in-depth collection of features with some big laughs to be had that match the film itself.
The Lego Movie is out on Blu Ray and DVD on 21 July.
4