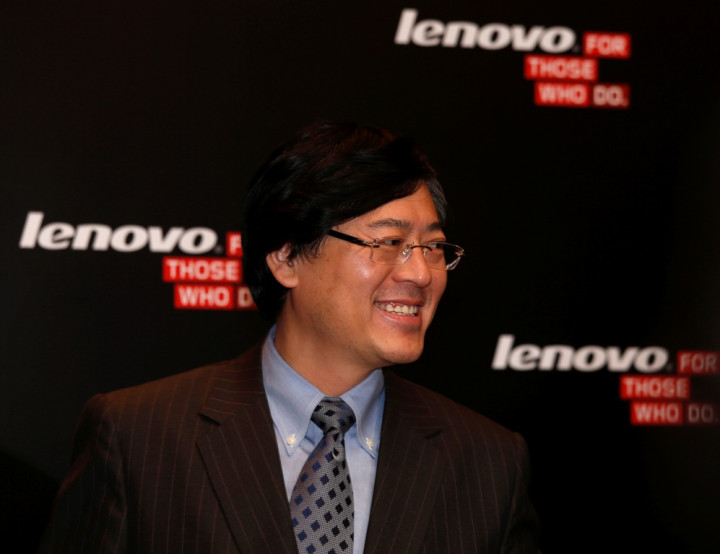 Chinese consumer electronics giant, Lenovo, said its first quarter net profit surged 23%, as its low-cost strategy boosted sales of personal computers and smartphones.
The world's largest PC maker reported a net profit of $213.5m (£127.4m, €159.7m) for its fiscal first quarter, which ended on 30 June, up from $174m a year ago.
Lenovo also reported total revenues of $10.4bn for the first quarter, up 18% from the same period last year.
During the quarter, the company shipped a record 15.8 million smartphones on the back of strong China sales, representing a 39% increase from last year. The company is the fourth-largest smartphone maker in the world, increasing its market share to 5.4% from 4.7% last year, according to research firm IDC.
Meanwhile, the company's PC business that accounts for more than 80% of its revenue also reported strong sales, despite the weakness in the global PC market.
Lenovo's low-priced laptop sales rose 12%, as global shipments declined 3.7% year-over-year. Global PC sales are expected to decline further, as consumers increasingly prefer smartphones and tablets.
"As the PC industry recovers, the smartphone market continues its shift from premium to mainstream, and our acquisitions of Motorola Mobility and IBM x86 proceed toward completion, we see even more opportunity to keep growing rapidly," Lenovo CEO Yang Yuanqing said in a statement.
"Lenovo continues to outperform the market and meet our commitments to improve profitability in our core businesses, while building strong pillars for future growth across our entire portfolio," Yang added.
The company had earlier announced two key deals worth more than $5bn. It is planning to acquire IBM's x86 server business for $2.3bn, and Google's Motorola Mobility for $2.9bn. The deals are expected to be settled as early as the third quarter, subject to approval from the US regulators.
"While our top priority now is full participation in the regulatory approvals process, I am confident that from day 1 after closing, these businesses will quickly begin contributing to our performance and develop into pillars for long-term, sustainable growth," Yang added.