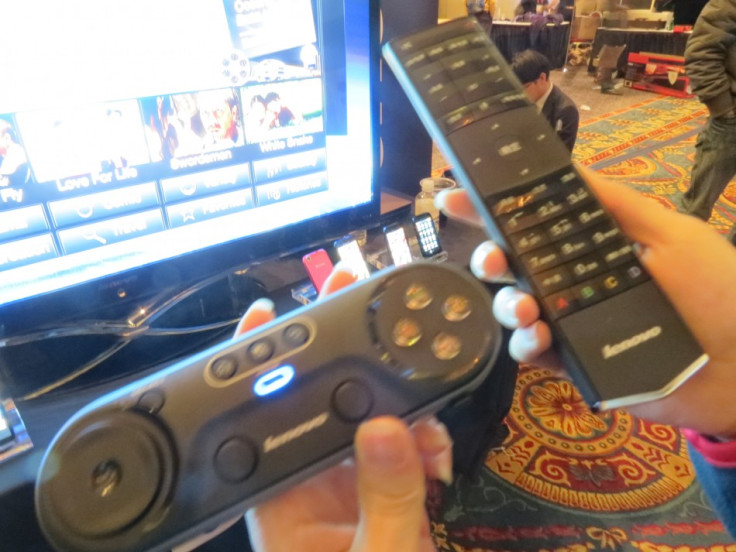 Lenovo has won 16 awards for innovation, design and versatility in the PC industry at the 2012 International Consumer Electronics Show (CES). Most significantly, the Lenovo IdeaPad Yoga won nine awards from prominent industry publications including PCMag.com, Popular Mechanics, LAPTOP and Tom's Guide all highlighting its groundbreaking hybrid functionality, distinctive design and innovative engineering.
Lenovo's other featured product at CES this year includes the Lenovo IdeaCentre A720 All-In-One, which won PCWorld's Best Desktop award for its advanced ergonomics and stylish design.
Lenovo, which took over the IBM PC segment in the past, is a U.S. $21 billion personal technology company, which is also the second-largest PC manufacturer in the world, serving customers in more than 160 countries. It builds engineered PCs and mobile internet devices and focuses on product innovation, with a global supply chain and strong strategic execution.
"We continue to set the bar in the PC industry with our dedication to innovation, outstanding engineering and design elements, and the awards we brought home at CES validate that we're on the cutting edge of PC technology," said Peter Hortensius, senior vice president and president, Product Group, Lenovo. He further added, "The Lenovo IdeaPad Yoga, which combines the best features of an ultrabook with the best features of a tablet, demonstrates that we truly understand the evolving needs of our customers looking for the ultimate combination of consumption, creation and versatility."
Lenovo CES 2012 Awards and Honors
CNET: Best of Show - 2012 Best of CES Finalists - Tablets: Lenovo IdeaPad Yoga
PCMag.com: Best of CES - Best Ultrabook - Lenovo IdeaPad Yoga
PCMag.com: Best of CES - Best Desktop - Lenovo IdeaCentre A720
PCWorld: Best Desktop at CES - Lenovo's IdeaCentre A720
Popular Science: Best of CES - Lenovo IdeaPad Yoga (#11)
Popular Mechanics: Editors' Choice Awards - Lenovo IdeaPad Yoga
LAPTOP: Best of CES - 2012 Best Ultrabook - Lenovo IdeaPad Yoga
Tom's Guide: Best of CES - Lenovo IdeaPad Yoga
Videomaker: Best Computer - Lenovo IdeaPad Y580 Notebook
GottaBeMobile: Best of Show - What Happens in Vegas Stays in Vegas Award - Lenovo
Notebooks.com: Best of CES - Lenovo IdeaPad Yoga
Stuff: CES Hot Stuff Award - Lenovo IdeaPad Yoga
Last Gadget Standing:10 Finalists - Lenovo IdeaPad Yoga
ComputerAct!ve: Best of CES - Lenovo IdeaPad U410
CES Innovations Awards: Design and Engineering Showcase Award Honoree - Lenovo LT1421
CES Innovations Awards: Design and Engineering Showcase Award Honoree - Lenovo Thinkpad X1