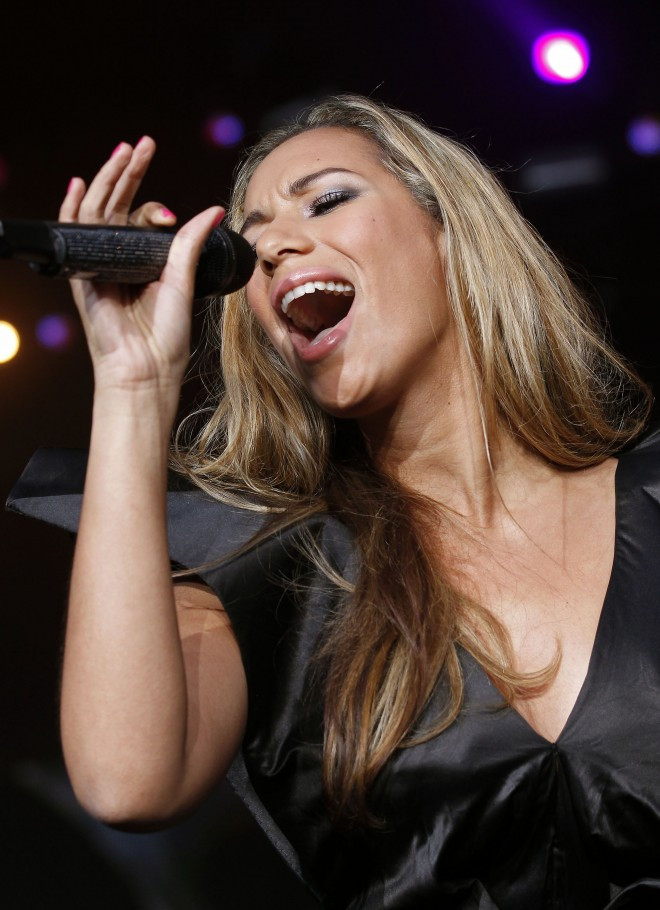 Pop sensation Leona Lewis has revealed that she was left "extremely depressed" after parting ways with Simon's Cowell's record label Syco earlier this year.
Opening up about walking away from the label that made her a household name, the singer admitted that it was one of the lowest points of her career.
"It has been quite the rollercoaster year," the X Factor champ said in an open letter to fans. "The emotions I've felt have been more powerful, in both a positive and negative way, than anytime I've ever felt in my life.
"At some points I felt extremely depressed and other times experienced amazing highs, but it got to a place where the downs were outweighing the ups."
The 27-year-old singer claimed that although she knew her relationship with Syco was killing her creative spirit, she was too scared to leave.
"I was terrified of walking away from a somewhat secure relationship, even though I knew that we were no longer right for each other and at times even bad for each other," she wrote.
"One day everything changed. For my fifth album, I was asked to make a record that would not have been true to myself.
"I cannot make music that does not speak to my soul, and as scary as it seemed, I could no longer compromise myself, and so I decided to leave."
In June Lewis from Hackney, east London, surprised fans by announced she was moving to Island Records, an arm of music giant Universal after seven years at Sony.
At the time, it was reported that music bosses allegedly complained about her disappointing album sales and fans suggested she had become "boring". Her last album Christmas, with Love only peaked at number 13 when it was released in December and sold a paltry 100,000 copies.
But despite the rough transition, the defiant star is optimistic about the future.
"I chose to swim, I chose to go through it and honestly I'm not sure where I'll end up but one thing I am certain of is that I've stayed true to myself and I've followed what my heart says is right," she continued.
"So whatever the future may bring, I am ready. To know you are on this journey with me is so comforting. Thank you for being right here with me."