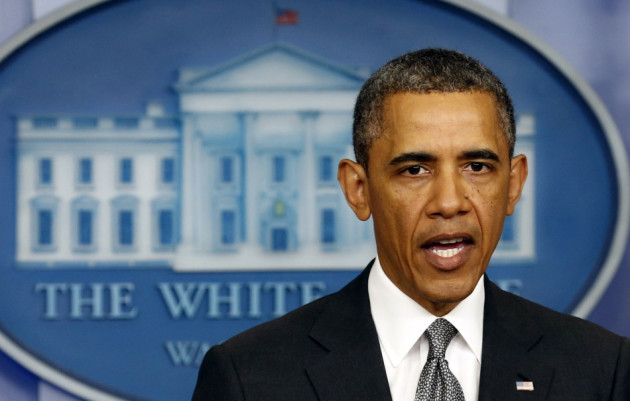 A letter with a "suspicious substance" sent to President Barack Obama has been received at an off-site location away from the White House and investigators believe it is linked to the ricin-tainted envelope addressed to a US Senator.
The letter initially tested positive for ricin, according to the Wall Street Journal and Bloomberg News.
The US secret service confirmed that a letter was received at mail screening facility on 16 April. "A letter addressed to the president was received at a remote screening facility containing a suspicious substance. We are working closely with Capitol Police and the FBI in this investigation," a Secret Service spokesman said.
The FBI intercepted an envelope that initially resulted positive for the deadly poison ricin, and was addressed to Republican Senator Roger Wicker of Mississippi.
A Maryland lab confirmed that ricin, a highly toxic protein which is 6,000 times more poisonous than cyanide, was found in the letter. But the FBI said more testing was needed.
"Only a full analysis performed at an accredited laboratory can determine the presence of a biological agent such as ricin," according to the bureau. "Those tests are in the process of being conducted and generally take from 24 to 48 hours."
The envelope had a Memphis, Tennessee postmark and no return address
Both letters included the phrase. "To see a wrong and not expose it, is to become a silent partner to its continuance."
Both were signed, "I am KC and I approve this message," according to Fox News.
The FBI said it has found no links between the letters and the Boston marathon bombing.
"The investigation into these letters remains ongoing, and more letters may still be received. There is no indication of a connection to the attack in Boston," the FBI said in a statement.
Capitol Hill police has cleared parts of two Senate office buildings on Wednesday over concerns over suspicious letters and a package. Officials are looking into a suspicious package in the Hart building.