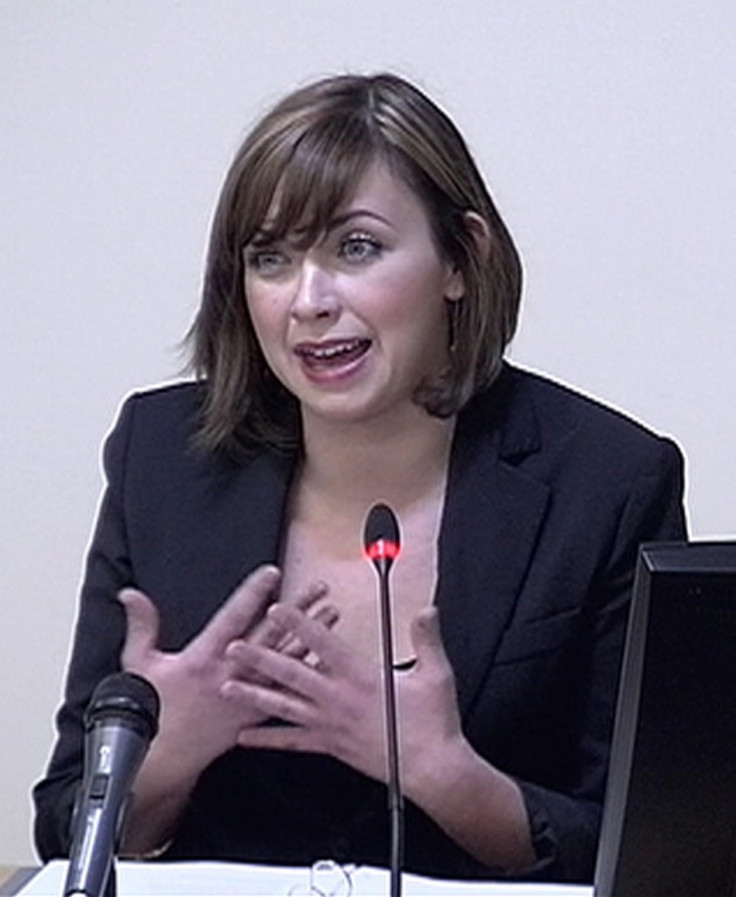 The singer Charlotte Church told the Leveson Inquiry that constant press intrusion has had a "massive psychological effect" on her life.
"They will follow me wherever I go, taking my children to nursery, even though I've asked expressly for them not to take photographs," she said.
In one feature, early in her career when she was 15 years old, Church recalled The Sun having a "countdown clock" on their website for her 16th birthday - when she passed the age of legal consent.
"I was really uncomfortable with it," she said, adding it made her feel "horrible".
Paparazzi attempted to take photos down her top or up her skirt, she said, and some photographers even cut a hole in her hedge so they could see into her house.
One article in The Sun revealed - before she had told her parents - that she was preganant.
The only people who knew were Church, her boyfriend and her doctor.
Church said that while she could not be sure her phone had been hacked, she had no idea how they could have gotten the information otherwise.
"My family were really upset that it had come out in this way. It was my news to tell and they took that away from me," she said.
She complained to the Press Complaints Commission, who upheld her complaint.
Another article, this time in The Sun's News International sister paper, News of the World, detailed a kidnap plot involving the abduction of Church.
"I asked the publication not to print in any terms where I lived, but they did... It was really quite exact," she said.
In 2005, the NotW ran another article Church found distressing.
The paper accused her father of taking cocaine and having an affair, though the headline implied it was the singer who was the subject of the story.
She said her parents' private lives were "exposed and vilified" for no justifiable reason.
Her mother was also mentally vulnerable, as an earlier NotW article had highlighted, and she had attempted suicide.
"They knew how vulnerable she was and still printed this story, which was just horrific. I see no public interest at all, other than to sell papers," she said.
The paper was to blame, "at least, in part", for her mother's suicide attempt, she claimed.
Church was shown Glenn Mulcaire's notes on her and her family as part of the Operation Motorman investigation by police.
She described a "massive, massive black book" which contained personal information - including DVLA records, criminal records, phone number and pin numbers - relating to her, her family and her friends.
It became clear that this was a likely source for much of the leaked information about her private life in the press.
After accusing some of her friends and family in the confusion over the sources of the stories, she "cut people out" of her life.
"You're left with a feeling of guilt... for accusing those people who are close to you," she said, after finding out she was a victim of phone hacking.
Church also revealed that Rupert Murdoch had asked her to sing at his wedding to Wendi Deng, when Church was 12-years-old and starting out.
She claimed to have been offered £100,000 or favourable press coverage in exchange for her performance.