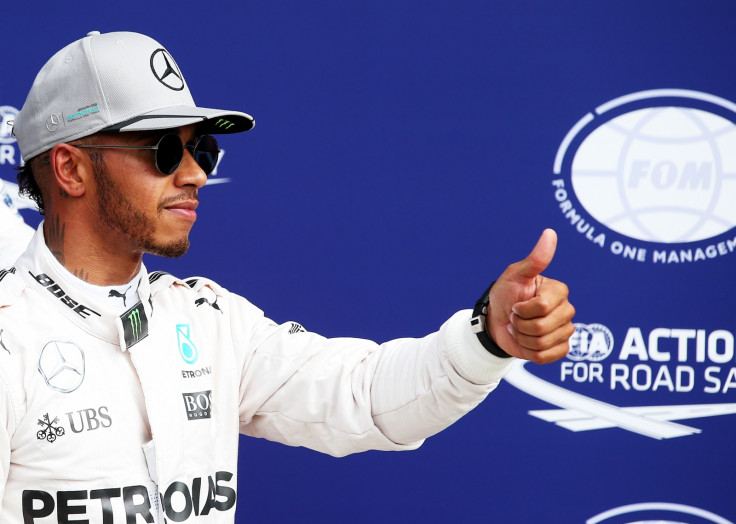 Defending Formula One World Champion Lewis Hamilton dominated qualifying on his way to another pole position at the Italian Grand Prix.
The 31-year-old Brit – who leads the championship by nine points from his Mercedes teammate Nico Rosberg – matched the achievement of two of the sport's biggest icons, Juan Manuel Fangio and Ayrton Senna, by achieving the fifth pole of his career at Monza.
Hamilton was the stand-out driver in all three sessions and beat Rosberg by nearly half a second on his way to securing another pole.
The German, meanwhile, recorded the second-fastest time of the afternoon in Italy, with Ferrari's Sebastian Vettel and Kimi Raikkonen finishing in third and fourth places respectively.
Hamilton subsequently revealed his pride at having matched the achievements of Fangio and Senna, admitting it was something he was conscious of heading into the weekend.
"I feel very proud and honoured to be up amongst Fangio and Senna, incredible drivers and I never thought in a million years my name would be mentioned in the same breath as them," he said, according to the BBC.
"I came with my A game today, particularly that last lap felt incredible. It's a great track with great fans. Race by race I continue to say that this team is fantastic, and it's a pleasure to drive for them."
Meanwhile, Vettel – a four-time World Champion – subsequently admitted the Mercedes drivers appear to be in a league of their own.
"I'm very happy for us to lock out the second row, although I'm not entirely happy as those guys ahead look like they're in a world of their own," he confessed.
Elsewhere, Valtteri Bottas and Daniel Ricciardo will start the Grand Prix in fifth and sixth places respectively, while Britain's Jenson Button will start from 15th on the grid.