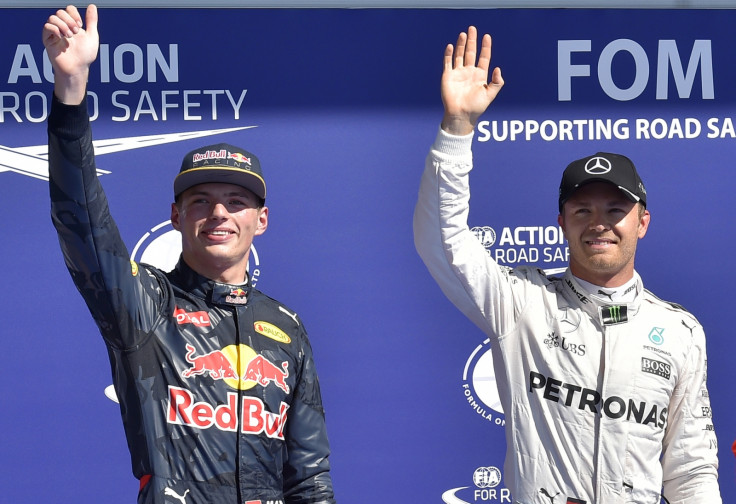 Nico Rosberg will begin the 2016 Belgian Grand Prix on pole position as he looks to close the gap on world championship leader Lewis Hamilton.
The Mercedes driver held a 43-point lead after a blistering start to the season but now trails by 19 atop of the Drivers' Standings after his teammate won six of seven races before the summer interval to get his title defence well and truly back on track.
Rosberg secured top spot at the Circuit de Spa-Francorchamps with a fastest lap of 1:46.744 that was just a 10th of a second quicker than 18-year-old Max Verstappen, who sealed the first front-row start of his career for Red Bull.
Ferrari duo Kimi Raikkonen and Sebastian Vettel qualified third and fourth respectively, ahead of Daniel Ricciardo. The Force Indias of Sergio Perez and Nico Hulkenburg were next, with the top 10 rounded off by Valtteri Bottas, Jenson Button and Felipe Massa.
"We've had a difficult weekend and were off the pace this morning – but made changes and it all came together," Rosberg said afterwards. "It'll be a very challenging race tomorrow and we'll see a bit of everything. It won't be easy."
This weekend is purely a case of damage limitation for Hamilton. The reigning champion was already guaranteed to start at the back of the grid due to a sizable penalty for going over the limit with regards to the introduction of several new engine parts that eventually snowballed to 55 places.
He bowed early out in Q1 with a quickest time of 1:50.033, which comfortably satisfied Formula One's rule that states a driver must stay within 107% of the fastest time during the first stage of qualifying in order to be permitted to start the race.
McLaren-Honda's Fernando Alonso, the recipient of his own 35-place grid penalty, was unable to complete a single lap.