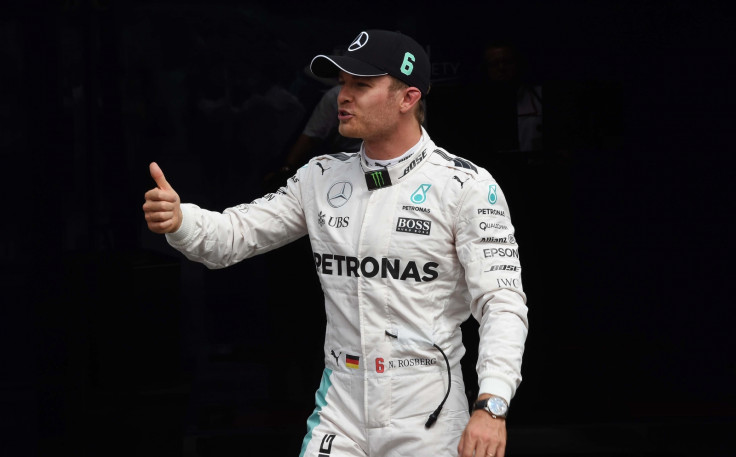 Nico Rosberg has beaten his Mercedes teammate Lewis Hamilton to pole position at the German Grand Prix. The 31-year-old German recorded the fastest lap of the weekend on his final run at the Hockenheimring, securing pole by 0.107 seconds.
It is Rosberg's second pole in a row and his fifth of the season. More tellingly, it is also the first time the German has defeated his teammate on merit this season. Previously, Hamilton's effort had been undermined by mechanical problems and other such issues.
The result means that the two title rivals are now tied on six pole finishes each this season.
"It is a great feeling," Rosberg subsequently explained, according to the BBC. "Just a great lap. I also had extra fuel because to make sure I do have another shot, so I had fuel for three laps."
Hamilton, for his part, refused to be too downbeat about his qualifying efforts heading into Sunday's race.
"It has been a good weekend," he insisted. "I had no problems. I had the pace today just didn't finish it off. I didn't lock up. It should be a good day for Mercedes tomorrow."
Meanwhile, third position on the grid was taken by Red Bull Racing's Daniel Ricciardo, who is hoping to beat his Mercedes rivals in the race.
"I think we got pretty close to the Mercedes. My first lap in Q3 was really good and I knew there was probably not much more," he said. "There was maybe a tenth of a second in it if there was a perfect lap.
"We might have different tyres available for us for the race and, hopefully, that makes it interesting."