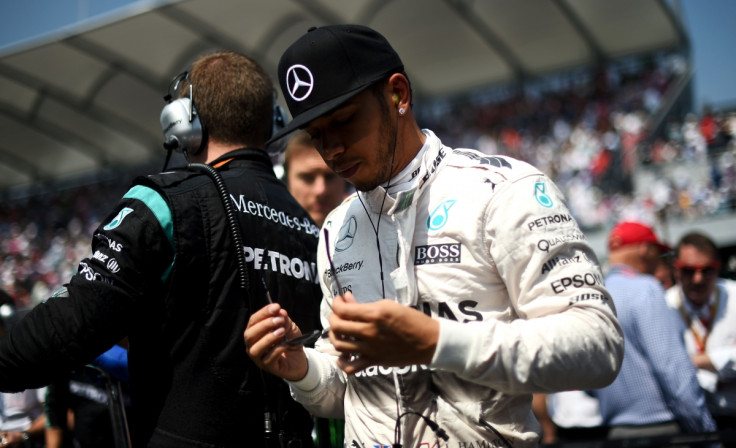 Lewis Hamilton has revealed he was involved in a minor car crash on Monday (9 November), which helped delay his arrival in Brazil for the penultimate race of the season. Hamilton, who won his third Drivers' Championship in October, missed media appearances on Wednesday 11 November having arrived late in Sao Paulo on medical advice after suffering from a fever.
Mercedes later insisted the 30-year-old would be well enough to compete in the race at Interlagos on 15 November. Hamilton has since added a minor road accident in Monaco contributed to his late arrival.
"I have not been well with a fever but I also had a road accident in Monaco on Monday night," Hamilton wrote through his Instagram account. "Whilst ultimately, it is nobody's business, there are people knowing my position that will try to take advantage of the situation and make a quick buck. No problem.
"Nobody was hurt, which is the most important thing. But the car was obviously damaged and I made very light contract with a stationary vehicle. Talking with the team and my doctor, we decided together that it was best for me to rest at home and leave a day later.
"But I am feeling better and am currently boarding the plane to Brazil. However, I am informing you because I feel we all must take responsibility for our actions. Mistakes happen to us all but what is important is that we learn from them and grow."