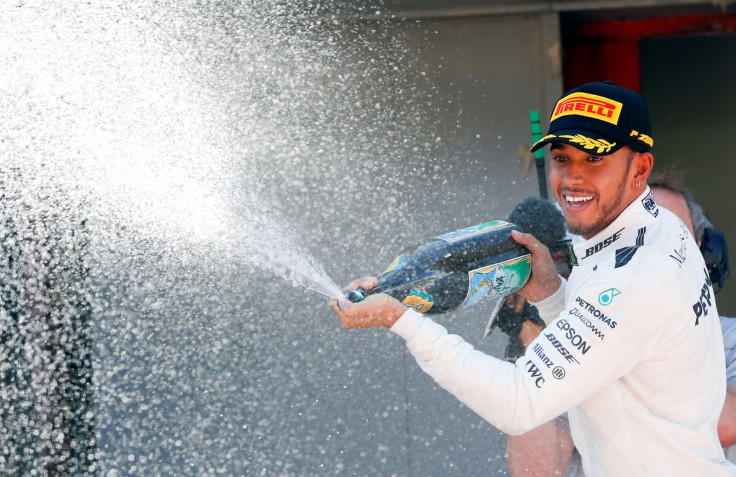 Lewis Hamilton hopes to replicate on the track the same consistency Roger Federer and Novak Djokovic have shown on the tennis court in his battle with Sebastian Vettel.
Hamilton and Vettel have each won two races apiece from the opening five of the 2017 F1 season, with the Mercedes driver levelling their personal duel at the Spanish Grand Prix on Sunday (14 May).
The three-time world champion started in pole position in Barcelona but was overtaken by the Ferrari driver heading into turn one. He strategically fought his way back to the front, however, retaking the lead on lap 44.
That victory moved Hamilton to within six points of early Championship leader Vettel. The two are expected to go wheel-to-wheel for the rest of the season, and the Briton hopes to take inspiration from Federer and Djokovic in dominating his sport.
"What I loved about the race with Sebastian is I love tennis and I love watching Federer and Djokovic in the final, and what I really admire is consistency," Hamilton said. "I admire their concentration and how they are so awesome and stay at the limit. In felt I had that battle on Sunday."
So far, Hamilton and Vettel have shared a rather cordial relationship on the track. During Sunday's engrossing race, the two came together as they went wheel-to-wheel at turn one, a moment which allowed Vettel to take the lead – albeit temporarily.
And after such an intense ride, Hamilton admits the civility of their relationship might not last all season.
"We just had a very close battle today. If it had gone in a different direction, it would have been different between us. You know how racing goes. If he had hit me in Turn 1 and then won the race, it would have been. 'Yeah, great job Sebastian.'
It was aggressive, but ultimately I avoided a collision and was still able to remain in in the fight, fortunately. It was a tough fight and I love a challenge. I think he was respectful and civil, and that respect stayed the same at the end."