Leaked images of curved LG G Flex smartphone show the first concave rival to the Samsung Galaxy Round, as LG invests in flexible display technology.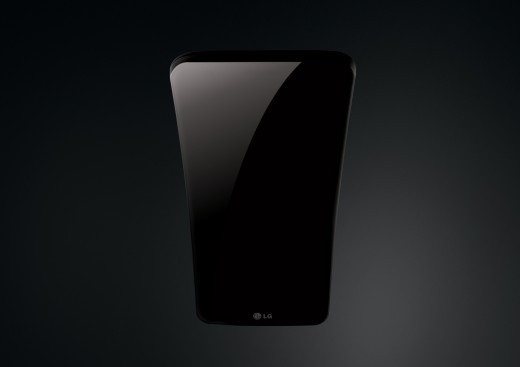 LG has already said that "bendable and unbreakable" smartphone displays are in production, and in recent weeks there have been numerous rumours of an upcoming handset known as the G Flex. Now, leaked images give us our first glimpse of what the new phone will look like.
The G Flex's screen is curved from top to bottom, differing from the Samsung Galaxy Round, which is curved from left to right when held in portrait.
Other than these leaked images, published by Engadget, not much else is known about the G Flex, but the technology website's sources claim LG will make an official announcement about the phone next month.
Having previously spoken about the production of curved displays, we know that LG is working on OLED panels curved with a radius of 700mm - something the company says will open up "a world of design innovations in the smartphone market."
The panels LG is creating - and what we expect to appear in the G Flex - are just 0.44mm thick with the 6in screen weighing just 7.2g.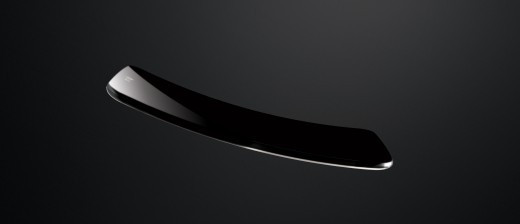 Take an early lead
Having recently appeared on OLED televisions by LG and Samsung, curved displays are set to be the next big thing in consumer technology. Dr. Sang Deog Yeo, executive vice president of LG Display said in early October: "The flexible display market is expected to grow quickly as this technology is expected to expand further into diverse applications including automotive displays, tablets and wearable devices.
"Our goal is to take an early lead in the flexible display market by introducing new products with enhanced performance and differentiated designs next year."
According to research from IHS Display Bank, cited by LG, the global flexible display industry will become a $1.5 billion (£940 million) market by 2016, and exceed $10bn by 2019.
The G Flex comes just days after Samsung announced the Galaxy Round, a 5.7in smartphone with a curved display and software enhancements called Roll Effect and Gravity Effect.
Tilting
Because the curved phone does not lie flat, the user can check information like the time, date and missed notifications by pushing one side of the phone, tilting it upwards and towards them.
While Samsung is using a rectangular-shaped battery in the Galaxy Round, LG Chem, an affiliate of the smartphone manufacturer, said recently it had started commercial production of curved batteries for use in the Flex phone.
Away from smartphones, curved display technology will see further growth in the already-booming wearable tech market, where smartwatches and personal fitness trackers could soon adopt the more practically shaped screens.