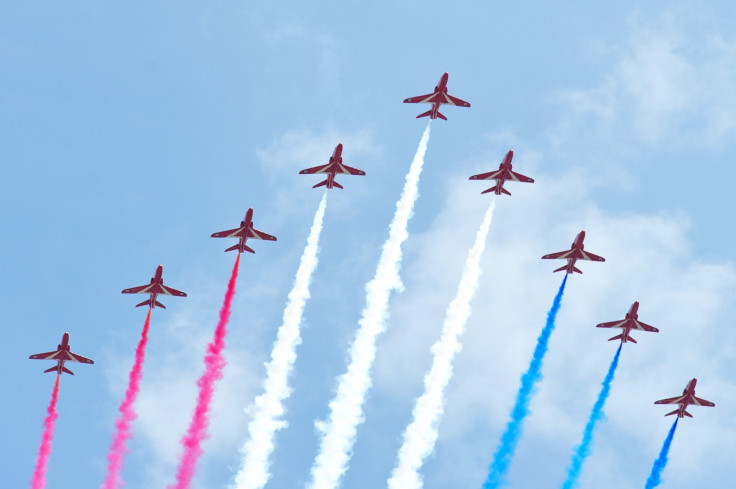 Plans for the first Red Arrows fly-over during London's Pride parade is to be met with demonstrations and vigils by some members of the LGBT community who claim the event is being attended by military who have a "history of homophobic and transphobic oppression".
Nine jets from the RAF Aerobatic Team will perform their famous red, blue and white fly-over at the parade on 25 June, with uniformed members of the military also expected to take part in the march through central London.
The British Army said the Red Arrows taking part in this year's event is proof at how the military has taken steps to improve diversity and inclusion across the UK's armed forces, with the Royal Navy featuring in Stonewall's top 10 LGBT-friendly employees.
However, opponents have described it as a "militarisation" of the parade and an attempt to hijack the event in order to "divert attention away from complicity in war crimes and needless human suffering".
A coalition of LGBT and anti-militarist groups have organised a "vigil for our family murdered in war" on the evening of 24 May outside London's City Hall calling for the "unreserved withdrawal" of the Red Arrows from the event. It is believed further demonstrations will also be taking place on the day of the parade.
A description on the No Pride in War Facebook page reads: "We represent a cross-section of people from the LGBTQ community and anti-militarist groups who were shocked and outraged by the announcement that the Red Arrows would be flying over London Pride this year.
"The British military is deeply implicated in a history of homophobic and transphobic oppression, and is responsible for the destruction of human lives, including those of foreign LGBTQ communities, and the social infrastructure that supports them. On a day that commemorates and celebrates the courageous struggles of past and present LGBTQ individuals and communities against oppression and violent prejudice, we find it deeply offensive that the event is providing a platform for the RAF to sanitise its image and divert attention away from its role in executing British military objectives across the world, and the human suffering that such operations involve."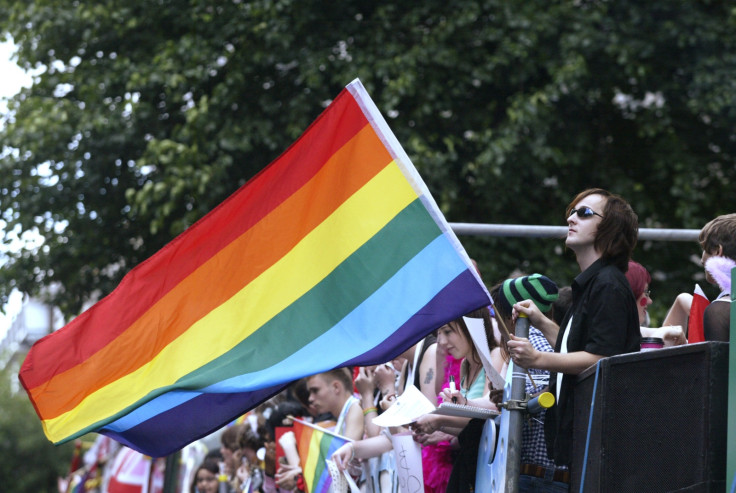 Armed Forces Minister Penny Mordaunt has defended the flypast as important as it shows the "huge progress" made by the military in recent years to ensure the Armed Forces reflect society.
Rob Anderson, operations director, Pride in London, added: "Pride in London is delighted to accept the offer of a flypast by the Red Arrows. As the UK's largest LGBT event, we are very excited to be the first Pride festival to be treated to a flypast, and look forward to them being part of the celebrations.
"Our Armed Forces have a great history of engagement in Pride and the crowds of spectators really enjoy seeing them. As the Red Arrows fly overhead, it is fitting that this year they'll be led by the Royal Air Force."