Nigeria: Woman abducted by Boko Haram and told to bomb Kano market escapes
A Nigerian woman, who was abducted by Boko Haram, has luckily escaped her captors. She told police she was drugged by the abductors, who planned to use her as a suicide bomber to attack a marketplace in the city of Kano.
The 30-year-old, Khadija Ibrahim, is now in "safe custody... undergoing post-traumatic rehabilitation", Kano police spokesman Magaji Musa Majiya told the BBC's Hausa service. Ibrahim said there was another woman in the car with her who too seemed drugged. The police are now hunting for the abductors to track the other kidnapped woman.
Following her escape, Ibrahim told reporters she was waiting for a bus to hospital in the north-eastern city of Maiduguri when two men abducted her in a car on the pretext of offering her a lift. As soon as she was in the car, the abductors placed something on her nose and she fell unconscious, the mother of three said.
On regaining some consciousness, she realised she was stripped and a suicide belt was attached to her. Feigning unconsciousness, she overheard her captors saying she was "going to do God's work". Later they told her she was being taken to Kano to bomb the Kantin Kwari textile market. But the car engine overheated, giving Ibrahim a chance to flee.
She said the car was stopped when the engine overheated. While one of her kidnappers was busy checking on the engine and the other went in search of water, she managed to escape. Ibrahim then found a person in the Hotoro neighbourhood of Kano, who took her to the police.
Kano state governor Umar Ganduje, who met Ibrahim and heard her ordeal, later told the media: "If this woman had not regained consciousness the story would have been different by now."
Meanwhile, the police are trying to track down the car in which Ibrahim and the other female, thought to be about 15, were abducted. The police are trying to trace the girl, who, according to Ibrahim, looked as if she too was under the influence of some drug.
Boko Haram militants have reportedly carried out such bomb attacks in the past, where they abducted ordinary people and used them as suicide bombers.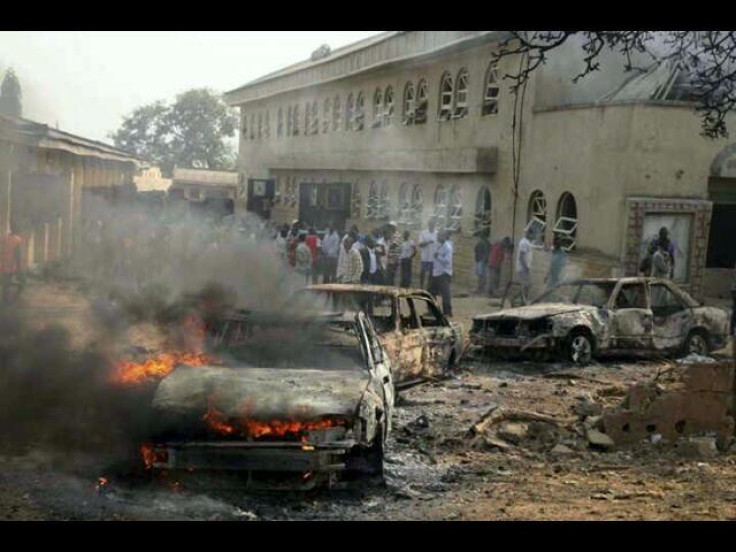 © Copyright IBTimes 2023. All rights reserved.