Police in Lebanon have been accused of conducting "homosexuality tests" on 36 men who were arrested during a raid on a gay porn cinema.
The customers were charged with "acts against nature" and forced to undertake the so-called "tests of shame", according to Lebanese magazine L'Orient-Le Jour.
The exam consists of inserting a chicken's egg into the anus to allegedly prove the suspect's homosexuality.
Some of those arrested were released following the ordeal, while others remain in prison.
The New York-based Human Rights Watch has called the test a "violation of human dignity".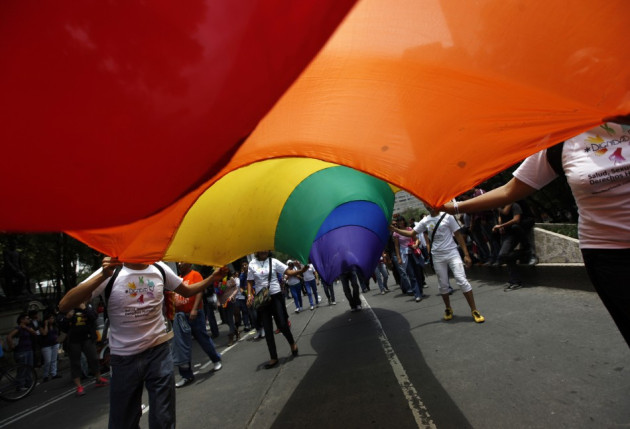 'Havens of debauchery'
The Lebanese Broadcasting Cooperation (LBC) has condemned the arrests, saying they constitute a violation of basic human rights.
However the police raid comes just a few weeks after Joe Maalouf, a presenter on popular Labenese channel Murr TV, attacked the country's authorities for protecting "perverts in cinemas".
Maalouf described the cinemas as "safe havens of debauchery", and called on police to act strongly against those who frequent them. This rant sparked an on-air confrontation between Maalouf and LGBT activist George Azzi, who alleged that Maalouf is himself a homosexual.
In the wake of the raid, Azzi insinuated that Maalouf's stance played a role in the police's actions, writing on Facebook:
"Because of him [Maalouf] 36 individuals, most of them less privileged than him and completely dependent on their families, were outed [forced to reveal their homosexuality] in a very ugly way.
"He [Maalouf] gives himself the right to live his life because he can afford it, while denying it to others,"
Aziz continued by saying that he was "aware of the risks" in outing Maalouf, "but the idea is not to out someone but rather exposing his hypocrisy to deny him the ability to spread hatred."
According to GayStarNews, Maalouf previously said during a radio interview that Adolf Hitler was "his personal model" and sometimes a person like him is needed in order to "reduce the numbers".