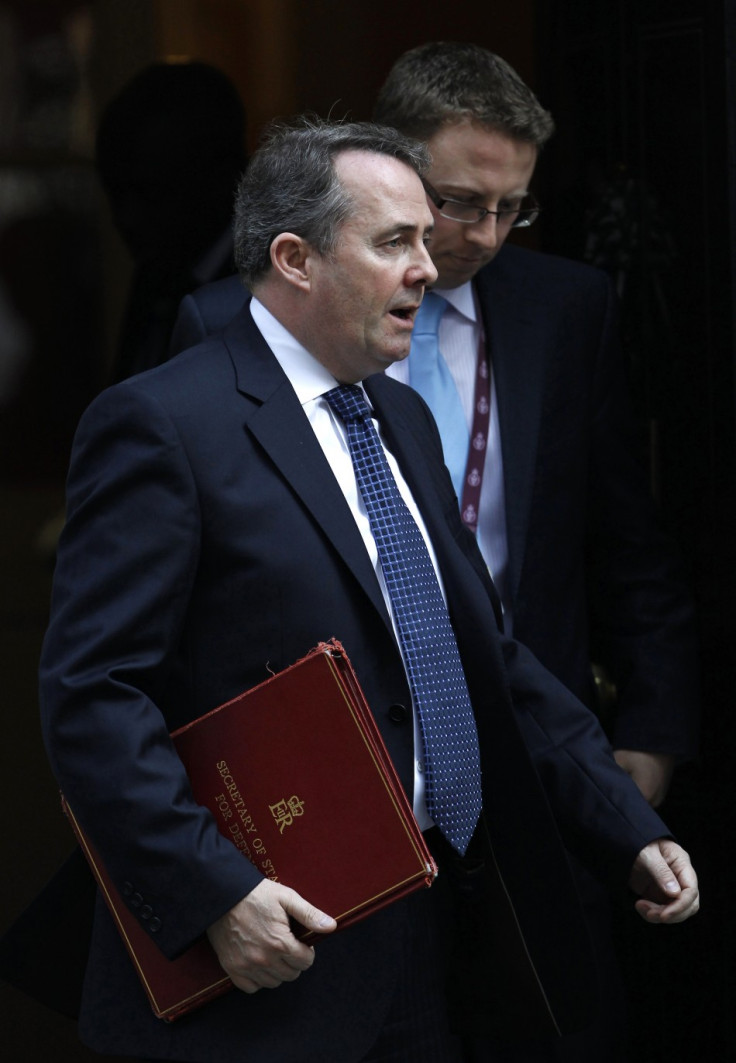 Liam Fox's letter to David Cameron highlights tension within the Conservative party over plans to increase the amount of foreign aid Britain sends to developing countries.
In the letter, Dr Fox said he "cannot support the proposal in its current form". A source close to Dr Fox said this concern was about finding the best way of making this aim into law but various blogs and political commentators suggest that Liam Fox is simply representing the views of right-wing Conservatives in the party who oppose this 0.7% of national income target, preferring the money is spent in Britain.
The letter was leaked to The Times newspaper and raises Fox's concerns about the increase in overseas aid planned by the coalition government.
The government plans mean the amount of money spent abroad will rise by 34% this year from £7.8 billion to £11.5 billion.
The promise to spend 0.7% of national income on aid is an international aim introduced by the United Nations in the 1970s and various countries have adopted it since.
Comparing the target to budget cuts in other government departments, Fox said: "The bill could limit [the government's] ability to change its mind about the pace at which it reaches the target in order to direct more resources toward other activities."
Fox's department, the Ministry of Defence is in line for an 8 percent cut in the government's budget and 15,000 Armed Forces positions will be lost over this parliament. Meanwhile the Department for International Development is one of only two departments in Whitehall who will see their budgets grow over the next four years.
Speaking on BBC Radio 4, their chief political correspondent Norman Smith suggested that Dr Fox is concerned that "the government is spending more on overseas aid when MPs are having to explain to constituents why libraries or Sure Start centres are having to close."
On his Conservative Home blog, Tim Montgomery says: "The Prime Minister knows that Dr Fox speaks for a large number of Conservatives on the aid budget (probably a majority). Number 10 won't back off from its international development commitment but it needs to do a better job of explaining why the 0.7% target matters.
James Kirkup goes further on his Telegraph newspaper blog, saying: "The Tory Right hates the aid pledge. Mr Cameron is personally proud of it. He considers it both morally and politically right, and almost relishes the task of bringing Conservatives around to his point of view. Dr Fox has put himself on the other side of this row from the Prime Minister, and in so doing flatly rejected his modernising agenda.
"Dr Fox and Mr Cameron don't get along and never have. Since they fought for the leadership in 2005, close observers say their relationship has been difficult, marked by suspicion and sporadic rows."