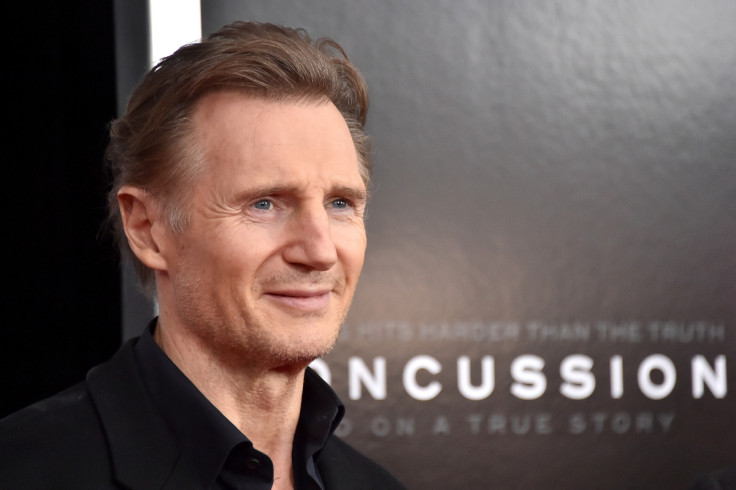 Liam Neeson has dismissed rumours he is dating Kristen Stewart. The "Taken" actor admitted that he has found love once again, seven years after the death of his wife Natasha Richardson. However his announcement sent the rumour mill into overdrive as speculation mounted regarding the identity of his mystery over.
In an interview with the Irish Independent, the 63-year-old actor made the admission as he opened up about his Valentine's Day plans. He said: "I'd embarrass her if I said her name, she's incredibly famous. I'll have to do my best for her. It's amazing how far a simple bunch of freshly picked flowers will go in a lady's life, I find."
His spokesperson has responded to the suggestions he is dating 25-year-old Stewart, telling The Independent it is "meaningless speculation," adding that the rumours were "stupid" and "false".
While the actress – who is 38 years his junior – has been ruled out, fans of the star have waded into the discussion with Susan Sarandon, Diane Lane and even Madonna being considered as possible suitors for the Irish movie star. One wrote on Twitter: "So I've just read that Liam Neeson is dating an 'incredibly famous woman'. I have my guess. Are you ready??? Susan Sarandon."
"So who is Liam Neeson dating? Susan Sarandon? Halle Berry? Charlize Theron? Diane Keaton?" The speculation was also fodder for some amusement. One commentator joked: "BREAKING: Liam Neeson is dating Katie Price."
"The Queen?" wrote one person on Mumsnet. Another added: "Eligible single famous woman, Madonna? Johnny Depps ex, although not that famous if I can't remember her name. JK Rowling, not sure on eligibility but very famous."
Others are hoping that life might imitate art as in Love Actually, in which the widowed character portrayed by Neeson finds happiness with none other than supermodel Claudia Schiffer.
Neeson's wife Natasha Richardson died after hitting her head while skiing in Canada. She was 45-years-old.