Liam Payne has announced that he is to embark on a solo career. The One Direction singer confirmed on 21 July that he has signed a deal with Capitol Records UK.
He said in a statement: "I'm really happy to have signed to such a prestigious label as Capitol Records UK. Capitol Records has an amazing history stretching right back before even Frank Sinatra and I'm really looking forward to becoming part of their story."
The former boy band star added that as he makes a bid for solo success, he will always remain loyal to One Direction which launched his career, Mirror Online reported. "One Direction will always be my family; I'm now excited to show what I can do as a solo artist."
Nick Raphael, president of Capitol Records UK, said: "Capitol Records UK are incredibly excited to be working with Liam. It's not often you get the chance to sign such a talented and ambitious 22-year-old who has already conquered the world."
A track reportedly recorded by Liam Payne, in which he teamed up with hip-hop stars Wiz Khalifa and Juicy J, was earlier leaked online, offering a taste of what is to come.
Payne is the latest member of the boy band to embark on a solo career just months after the British group announced they were to take a hiatus. While they insisted at the time it was just a break, it now seems the split could be permanent, marking the end of One Direction as they each branch off.
Zayn Malik was the first to quit the group, sensationally walking out of the band mid-tour and sending fans into a meltdown. He subsequently released his debut solo album Mind of Mine in March, winning acclaim as he recorded music that he said was more meaningful to him.
Explaining why he quit the group, he described the music as generic and commercialised. "It was about denying the authenticity of who I was, and what I enjoyed about music, and why I got into it. That was always there," Malik said. "It was one of the things that wasn't going to go away, so I had to go away. I was frustrated with the band."
Harry Styles, who is widely tipped to become the band's breakout star has reportedly signed a deal with Columbia Records and is currently making his mark on the movie world with a prominent role in the Chrispher Nolan film, Dunkirk.
Snow Patrol singer Johnny McDaid who is working with Styles, told the Associated Press that the singer's songs will "blow the socks off the world". McDaid added: "I'm really excited by the way he's sounding at the minute, he's such a talent. I think the world is going to be really shocked at what he comes up with."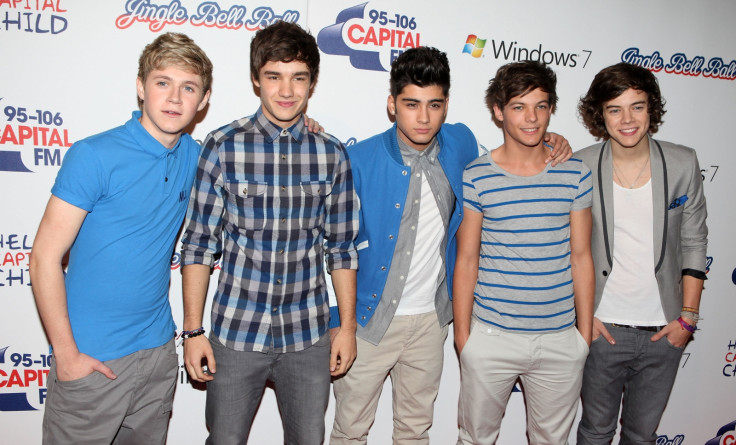 Niall Horan recently revealed he was back in the recording studio, working with acclaimed songwriter and producer Wayne Hector on his new material, while Louis Tomlinson is focused on his role as a new father while exploring opportunities in television.
After finding fame on TV talent show The X Factor, One Direction went onto become the world's biggest British boy band since The Beatles, selling over 20 million albums and becoming heart-throbs for millions.
As fans come to terms with the possibility it might all be over for the boys as a group, the hashtag #OneDirectonIsOverParty was trending on Twitter, as fans and friends sent messages of support and congratulations to Payne on his new solo venture while heartbroken fans mourned the end of the group.
As the former band mates experiment with new music in a quest for solo-stardom, a permanent split seems inevitable, but perhaps their legions of fans can find consolation in the fact there will be even more music in the making, as the 1D boys branch off in a whole new direction.