One Direction returned once more to the stage that made them, for an emotional final performance before they go on a hiatus. The British boy band comprising Harry Styles, Louis Tomlinson, Liam Payne and Niall Horan were first formed when they auditioned for Simon Cowell five years ago in 2010, along with former band member Zayn Malik.
The show propelled them to international stardom almost overnight. Now, the world's most famous pop stars, they have performed in stadiums around the globe and won a legion of devoted fans along the way.
The band members were only too aware of the magnitude of the moment. After performing their first track, they stood before the judges, now as seasoned stars, each with a style all their own. Harry lived up to his surname, standing out in a bold red Gucci floral suit, while Niall, 22, Louis, 23 and Liam, 22, exuded confidence as they performed before 30,000 people.
At the end of their emotional performance of History, from their new album Made In The A.M, set against the backdrop of a video montage that captured their journey, the bandmates instinctively formed a huddle and hugged.
i love you so much @Real_Liam_Payne @Louis_Tomlinson @Harry_Styles @NiallOfficial #MTVStars One Direction pic.twitter.com/sZNKtLFKkw

— Kimberly Bautista (@bautisssssta) December 13, 2015
Even TV's Mr Nasty Simon Cowell seemed overwhelmed as he reflected on their journey together. "Well, this takes me back five years ago when I met five guys, singing as solo artists, then I never could have predicted what happened next," he said. "I know you're gonna take a break, you deserve it. I want to take a chance now to say, thank you, you've been an absolute pleasure to work with. Five of the nicest guys I ever met. Enjoy the time off, have a fantastic time."
The band members were also surprised with video messages from some of their celebrity friends including, James Cordon, Danny Devito, Jack Whitehall, 5 Seconds of Summer, Little Mix and Robbie Williams who urged them to come back " fitter, faster and stronger than ever." In a comic moment, former England footballer David Beckham revealed he was a fan of the British boy band, as he was caught in his car singing along to "Everybody wants to steal my girl. "You've given so much to so many people," he said. "Five years of incredible moments."
Liam Payne said: "We've had the most amazing five years. We can't believe what's happened to us. Sadly we're going away but we needed it. You can see how happy we are, it's genuine happiness.'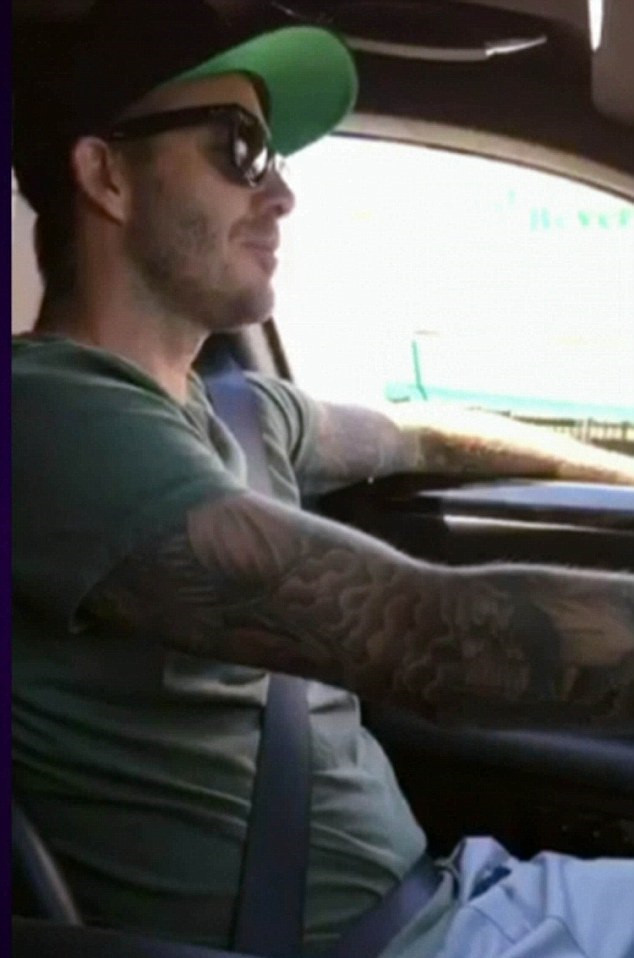 It was all too much for some 1D fans who took to social media to mark the last appearance of their idols before they take a break. The hashtag#ThisIsNotTheEndOfOneDirection was trending worldwide, as fans expressed their sense of loss.
"I'm in denial. I'm just going to pretend like this isn't their last performance. Nope nope nope #ThisIsNotTheEndOfOneDirection," wrote one agonized fan.'
Summing up the sentiments of so many one said: "Kind of just wish i could go to sleep for a year/18 months and wake up when one direction come back #ThisIsNotTheEndOfOneDirection".
"Don't cry don't cry don't cry #ThisIsNotTheEndOfOneDirection," wrote another.
It was first reported in August that the band were planning to go their separate ways after the release of their fifth album Made in the AM, to explore solo projects. The news was quickly confirmed by the band members themselves. "We are not splitting up, but we will be taking a well earned break at some point next year," Niall wrote to their fans on Twitter. Louis added: 'Your support is truly indescribable! It's just a break :) we're not going anywhere !! Promise Don't worry.'
During a recent appearance on Alan Carr's Chatty Man, the 1D singers reiterated that they merely needed a break from their relentless touring and recording schedule. "This time last year I couldn't have told you what I was doing, and that is what we are looking forward to. Not having to set an alarm every day," Niall said.
Liam added that it was a chance for the band and their fans to reflect on an incredible five years together. "'I mean we say thank you a lot but I don't think there is any amount of time you can stop saying thank you when something like this has happened to you. Yeah it's changed our lives so much and we are eternally grateful, and we will be back very soon.
'What's so great about this time is that we are going to find it nice to have the time to be able to reflect and think about everything that we have done and I think it is important that the fans do that as well. We have done this together and it's pretty incredible. So yeah, thank you,' Louis added.
In a bid to reassure the fans further, that they fully intend to return in the near future they also recorded a special message which was posted on the official One Direction Twitter account.
In the message, Liam said : "Hi everyone, this is just a massive, massive thank you to all our fans. Obviously you guys made all this happen for us and we can't thank you enough for the way that you have supported us for the last five years. And obviously this is very special for us because it's the last part our first chapter. We can't thank you enough. You're amazing. The most dedicated people I think we've ever seen. Thank you for enjoying us over the years and I hope there'll be many more years to come!"
This is not the end. We can make it. You know it, you know. #ThisIsNotTheEndOfOneDirection Thank you One Direction! pic.twitter.com/YkUio090r2

— Eleanor Calder Squad (@EleanorJCQueen) December 13, 2015
I don't remember my life before one direction

— Kat (@cityburnstyles) December 13, 2015
Oh look who's been on thexfactoruk Snapchat... HI @onedirection! #XFactorFinal pic.twitter.com/2u8GVY3tFT

— The X Factor (@TheXFactor) December 13, 2015