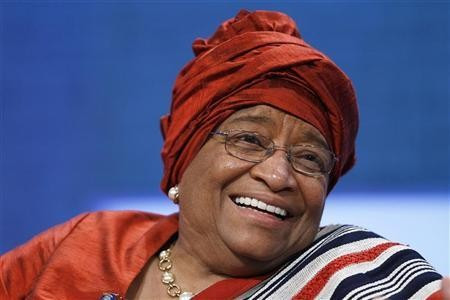 Unofficial reports showed incumbent President and recent Nobel Peace Prize laureate Ellen Johnson-Sirleaf has an edge over her leading rival Winston Tubman, but that a runoff may be likely.
Africa's only female head of state has not secured the 50 per cent necessary to secure an all-out victory and will likely face a second round of voting. She allegedly secured 44 per cent of the vote to Tubman's 36 per cent.
Independent media consortium, the Liberia Media Centre, has released an unofficial partial tally of the vote which placed Johnson-Sirleaf in first place. It also showed ex-rebel leader Prince Johnson in third place with 12 per cent.
"If there is a run-off, I will get to my constituencies to ask them which way to go. Based on what they will tell me, I will then make a decision, but for now, I cannot say anything. We represent a huge group of people," Prince Johnson said on Thursday.
The vote is seen as a test of Liberia's progress since the 1989-2003 civil war killed nearly a quarter of a million people and left infrastructure in ruins.
Official preliminary figures will be released by the National Election Commission later on Thursday.