Liberty Media Corporation has agreed to buy global motorsports business Formula One from a group led by private equity firm CVC Capital Partners.
In a statement, Liberty Media said the takeover will be made by acquiring 100% of the shares of Delta Topco, the parent company of Formula One. In total, the selling shareholders will receive a cash consideration of $1.1bn (£824m), 138 million newly issued shares of Liberty Media and $351m worth of an exchangeable debt instrument from Formula One that can be exchanged for Liberty Media shares.
The media company, as part of the deal, will also assume $4.1bn in Formula One's current debt and $0.7bn in Formula One cash. Liberty Media said the transaction price represents an enterprise valuation of $8bn for Formula One and an equity value of $4.4bn.
Liberty Media further said that it had already acquired a minority 18.7% stake in Formula One in an all-cash $746m deal. It added that the remaining stake will be acquired as early as the first quarter of 2017, subject to satisfaction of certain conditions.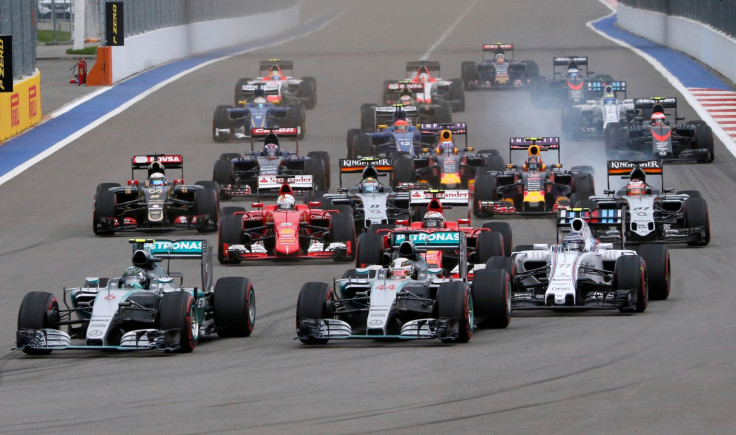 Upon completion of the transaction, Liberty Media will attribute the ownership of Formula One to the Liberty Media Group which will be renamed the Formula One Group. The consortium of sellers led by CVC will own about 65% in the renamed firm and have board representation at Formula One. Additionally, a CVC representative will join the board of directors at Liberty Media.
Bernie Ecclestone will continue to remain as CEO while Chase Carey, the executive vice-chairman of 21st Century Fox, will serve as the new chairman of Formula One. He will take over the lead role from Peter Brabeck-Letmathe, who will continue as a non-executive director on Formula One's board.
Commenting on the deal, Greg Maffei, CEO at Liberty Media said: "We are excited to become part of Formula One. We think our long-term perspective and expertise with media and sports assets will allow us to be good stewards of Formula One and benefit fans, teams and our shareholders. We look forward to working closely with Chase Carey and Bernie Ecclestone to support the next phase of growth for this hugely popular global sport."