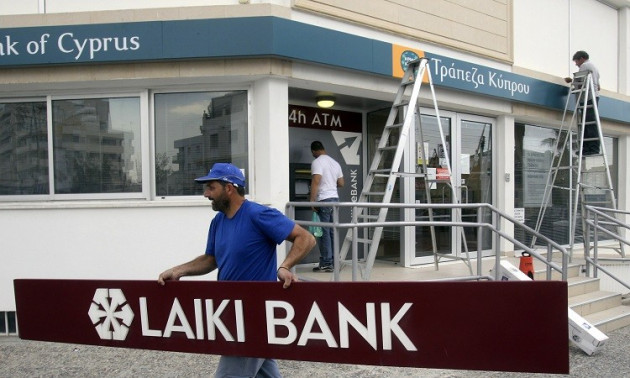 The Bank of Cyprus has snapped up another former Royal Bank of Scotland banker to lead its restructuring after appointing John Hourican as CEO following his RBS departure on the Libor fixing scandal.
The former deputy chief executive of RBS' "non-core division", Euan Hamilton, has joined The Bank of Cyprus as a consultant to specifically look at the delinquency, restructuring and recoveries of loans, say media reports without citing sources.
Bank of Cyprus was not immediately available for comment at the time of publication.
Cyprus is one of the smallest eurozone economies but it secured a €10bn (£8.4bn, $13.5bn) rescue package by promising to implement severe banking restrictions and a set of austerity measures [Figure 1].
It was the first country in the bloc to go through a "bail-in" process, where thousands of depositors lost their savings, as a result of enforced banking conditions.
In order to receive its bailout, Cyprus had to raise €5.8bn in a short amount of time, or face being kicked out of the single currency.
It had to shut down Cyprus Popular Bank, also known as Laiki, in order to raise the cash.
Bank of Cyprus also assumed some of Laiki's assets and was therefore forced to take on Laiki's emergency liquidity assistance (ELA) liability.
Officials have said that Bank of Cyprus' recovery could be helped by the creation of a "bad bank" to focus purely on running down of about €7bn of non-performing loans and other problem loans.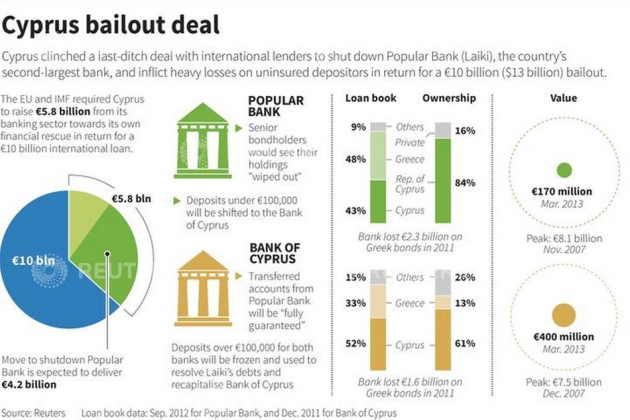 Hourican Draws on Hamilton's Bad Bank Experience
Hamilton has had substantial bad bank experience after he oversaw the sale or run-down of more than £75bn of non-core assets over 18 months in his previous role at RBS. He had also worked as head of RBS's leveraged finance and sponsor coverage.
In 2010, he moved to a corporate advisory firm based in Edinburgh, Cramond Capital Partners,
In October this year, the former RBS investment banking chief, who was axed following the Libor fixing scandal, was appointed as the Bank of Cyprus CEO.
Hourican, who was RBS' chief executive of the markets and international banking division between 2008 and 2013, will be responsible for extensive restructuring at Bank of Cyprus.
"The board of Bank of Cyprus believes this appointment is a key step in restructuring and developing operations of the bank to benefit shareholders, clients and the economy of Cyprus," the bank said in a statement.
Like Hamilton, Hourican worked in the bank's leveraged finance arm.