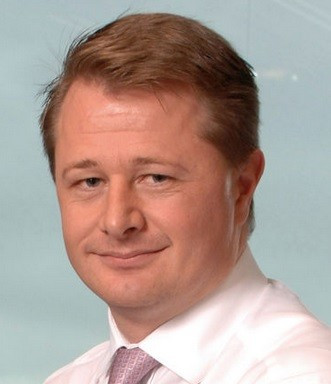 The former Royal Bank of Scotland investment banking chief, who was axed following the Libor fixing scandal, is now the chief executive of the Bank of Cyprus.
John Hourican, who was RBS' chief executive of the markets and international banking division between 2008 and 2013, will be responsible for extensive restructuring at Bank of Cyprus.
"The board of Bank of Cyprus believes this appointment is a key step in restructuring and developing operations of the bank to benefit shareholders, clients and the economy of Cyprus," the bank said in a statement.
In February 2013, RBS became the third major bank to settle with the US and UK authorities for £390m (€458m, $631m) relating to civil and criminal charges.
RBS subsidary, RBS Securities Japan Limited, also pleaded guilty to one criminal charge of wire fraud.
Hourican left at the same time as the announcement, after he took full responsibility for the Libor misconduct, despite having "no involvement, knowledge or culpability" for the 21 traders' actions.
The bank said in a statement at the time of his departure that "this was a difficult decision."
"While [Hourican] had no involvement in or knowledge of the misconduct, and very notable business achievements while in office, both [Hourican] and the Board felt it was right that he leave the organisation in recognition of the management issues identified in relation to this settlement and the impact on the Group's reputation.
"[Hourican] will leave the business after handing over his responsibilities. He will receive 12 months' notice and his other contractual entitlements, however, he will forfeit all his unvested bonus and Long Term Incentive Plan awards that are subject to claw-back."
Cyprus in Crisis
Cyprus is one of the smallest eurozone economies but it secured a €10bn rescue package by promising to implement severe banking restrictions and a set of austerity measures.
It was the first country in the bloc to go through a "bail-in" process, where thousands of depositors lost their savings, as a result of enforced banking conditions.
In order to receive its bailout, Cyprus had to raise €5.8bn in a short amount of time, or face being kicked out of the single currency.
It had to shutdown Cyprus Popular Bank, also known as Laiki, in order to raise the cash.
Bank of Cyprus is also assuming some of Laiki's assets and was therefore forced to assume Laiki's emergency liquidity assistance (ELA) liability.