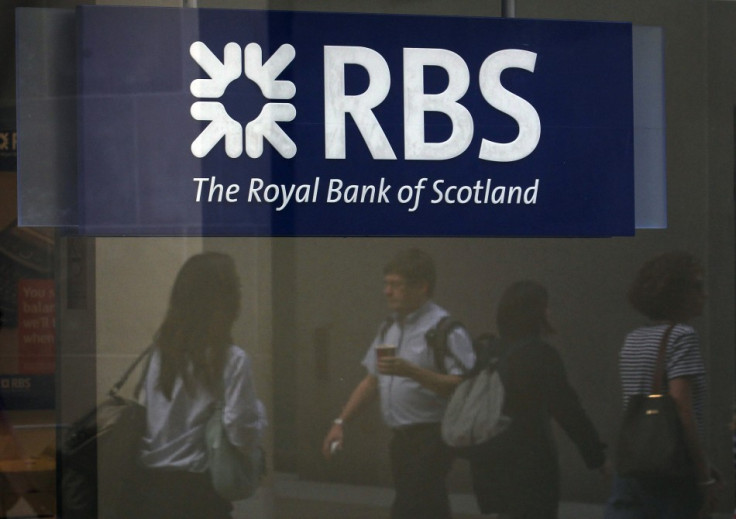 The Royal Bank of Scotland (RBS) is set to be fined £150mn for its role in the same interest rate rigging scandal as Barclays, the Times reported.
RBS admitted that it was guilty of offences similar to those of Barclays, though it maintained they were less serious and more isolated.
The taxpayer-owned RBS is believed to have accepted that it would probably have to pay nearly half as much as the £291mn in fines imposed on Barclays, according to the Times.
The possibility of a settlement with the various regulatory authorities would take several months.
Barclays was fined £290mn by the US and the UK authorities following an investigation into its alleged involvement in manipulating the London interbank offer rate (Libor).
Further action is expected against other British banks, with growing demand for a criminal investigation into the scandal.
IBTimes UK, previously reported that two of Briatin's biggest banks, Lloyds and HSBC, were also in the spotlight for alleged involvement in the affair.
Under massive pressure to resign, Barclays chief executive Bob Diamond rejected the possibility of leaving the bank while addressing a group of analysts from the US bank Morgan Stanley. He also claimed he had the support of board members to remain at the helm.
The Financial Services Authority is expected to announce that it has found other evidence of banks mis-selling products to protect some businesses against a rise in interest rates, according to Reuters.
Banks in Europe, North America and Japan are also under investigation to uncover their role in helping fix the Libor.