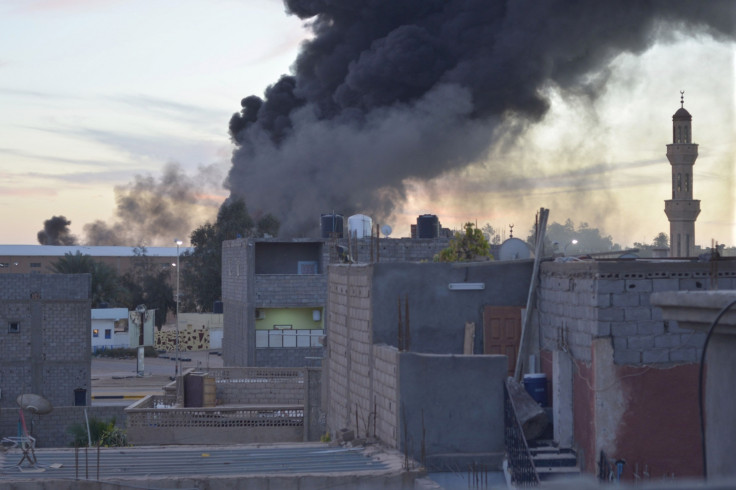 At least 20 people have died and another 50 have been injured in clashes between two clans in southern Libya after a pet monkey attacked a group of schoolgirls, according to reports on Monday (21 November).
Violence erupted in the southern city of Sabha between the Awlad Suleiman and Guedadfa clans, which escalated to the use of "tanks, mortars and other heavy weapons", reported Reuters.
The pet monkey that belonged to a shopkeeper reportedly pulled off one girl's headscarf as well as scratching and biting her as they passed by. The girl's family then sought revenge, with three men killed along with the animal in initial clashes.
The three men reported as having the monkey were reportedly from the Guedadfa community, the same clan of the late dethroned Libyan leader, Muammar Gaddafi.
It is suspected that more people may have been killed as the current death toll reported is reflective of Awlad Suleiman group fatalities only.
The initial incident has triggered four days of clashes in the city which lies about 660km (410 miles) south of Tripoli.
"There was an escalation on the second and third days with the use of tanks, mortars and other heavy weapons," an anonymous resident told Reuters.
"There are still sporadic clashes and life is completely shut down in the areas where there has been fighting."
Tribal leaders of the two most powerful armed factions in the region had tried to broker a ceasefire only for this to fail in the city, which is a hub for human trafficking and arms smuggling. The relationship between the two clans is said to have been fractious for many years.
By Sunday evening, the bodies of 16 people killed in the clashes were taken to the Sabha Medical Centre, said a spokesman.
"There are women and children among the wounded and some foreigners from sub-Saharan African countries among those killed due to indiscriminate shelling," he said.
The city is also home to rival Tuareg and Tebu ethnic groups who are battling for control of migration routes through the city.