Scores of fighters from Libya's rival Tuareg and Tebu ethnic groups have been killed in violent clashes as the two factions battle for control of lucrative smuggling routes.
At least 20 people have been killed in Sabha, the capital of Libya's southern Fezzan region, according to local medical sources. Reuters news agency has reported that 40 people have been killed in four days of fighting across the area.
The authority of Libya's two governments does not extend into the country's deeply tribal and sparsely populated south, where the nation's Tuareg and Tebu minorities have erupted sporadically since the end of Libya's revolutionary war in 2011.
A Sabha-based activist, speaking on condition of anonymity, told IBTimes UK that fighting began in Sebha over the killing of one member of the Tuareg community by a Tebu.
"Every now and again, a Tebu will kill Tuareg or a Tuareg will kill a Tebu, and because the problem hasn't been solved and it just gets bigger," he explained.
The activist said the fighting in Sebha had been confined principally to the city's southern neighbourhoods where the two communities live alongside one another.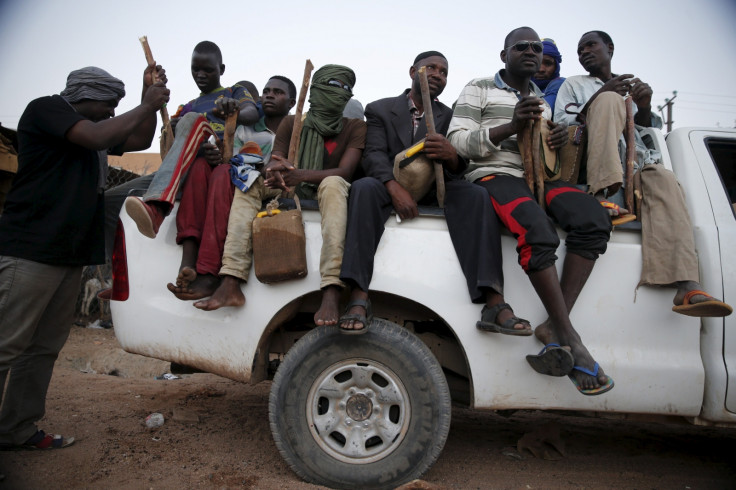 "Fighting has been mostly been during the day for four to five hours at a time and then an hour break. It has stopped for now, but we hear the odd gunshot now and again," he said.
"There were a lot of heavy weapons being used in the street fighting and some mortars fired," he added.
A number of civilians were forced to flee during the fighting, leaving their homes on the front lines abandoned.
The activist said that relations between the two communities had worsened over the past year, after street battles began in the majority-Tuareg town of Obari over petrol-smuggling.
While Libya's Tebu are roughly aligned with the country's internationally recognised government in Tobruk and Beida, and the Tuareg with the country's Tripoli government, the conflict is somewhat removed from Libya's broader national struggle.
"This is a battle for control of the smuggling routes, the region and its major cities," the activist explained.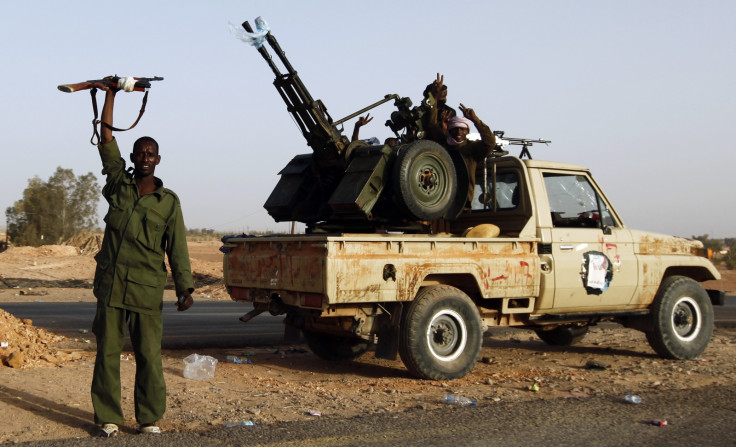 Anarchy in Libya's restive south following the ousting of 40-year dictator Muammar Gaddafi has facilitated an explosion of smuggling along Libya's porous frontiers with Chad, Niger and Algeria. Crucially, both the Tebu and Taureg communities span the borders and use centuries-old but little-known trade routes to move guns, migrants, drugs and petrol.
"They bring in all the human trafficking and the drugs," the Sebha-based activist said. "They bring these things into Sebha and then pass them on... then it moves all the way up north to Tripoli," he added.
Speaking to IBTimes UK, Mohamed Eljarh, non-resident fellow at the Atlantic Council's Rafik Hariri Center for the Middle East, said: "The smuggling is not confined to one person or one group. People cooperate in ways that you wouldn't imagine in order to get the smuggling done.
"The smuggling networks are intertwined and their common ground is economic. It is all about making money. That's what it is all about for these groups," he added.
The rapid and unchecked growth of Libya's smuggling network has come home to roost in the Mediterranean and mainland Europe with hundreds killed in sea crossings from Libya this year.
The unprecendent number of individuals corssing from Libya to Europe now also poses a more direct security threat.
The offshoot of Islamic State in Libya has said it hopes to use Libyan ports to cross the Mediterranean posing as migrants and the wreak havoc on mainland Europe.
Leaders within Libya's internationally recognised government have warned IS could use its access to smuggling networks and ports to traffic fighters into Europe. On 6 July, France's Defence Minister Jean-Yves Le Drian warned Libya was a perfect launch pad for IS to attack Europe.