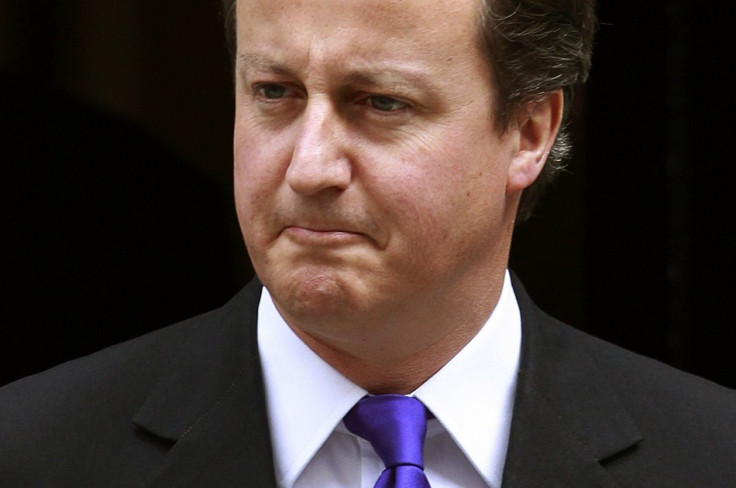 Libyan dictator Colonel Muammar Gaddafi is a "monster" and the world will be better off without him, British Prime Minister David Cameron has said.
Images, archetypes and sentimentality seem to be the new trend in politics, as Cameron told BBC Radio 4's "Today" programme: "Gaddafi was a monster. He was responsible for appalling crimes, including crimes in this country, and I think the world will be much better off without him."
Cameron on Friday defended the NATO-led operation and the leading role of the UK, insisting it was in the country's national interest, but failed to expand on how the new regime would better fulfil the UK's national interest.
Hailing the operation as a victory, Cameron defied the operation's critics, applauding the rebels' victory.
"A lot of armchair generals who said you couldn't do it without an aircraft carrier, they were wrong. A lot of people who said Tripoli is completely different to Benghazi, the two don't get on, they were wrong. People who said this is all going to be an enormous swamp of Islamists and extremists, they were wrong. People who said we were going to run out of munitions, they were wrong."
"We should be proud of what our forces did," he added.
While some analysts have criticised the role of NATO and warned that the revolution has been confiscated from the people and taken over straightway by armed rebels and a transitional government that was set up before the fall of Gaddafi, thus monopolising the political landscape, Cameron insisted the Libyans have ousted Gaddafi themselves without the deployment of a foreign army.
"I think one of the reasons why Tripoli is getting itself back together again in relatively good order -- and of course there will be difficult days -- is because it wasn't a foreign force that knocked over Gaddafi's regime, the Libyans did it themselves. This wasn't done to them, they did it and so they are rapidly mending it."
"If we have the opportunity to do the right thing and you can see that what you are about to do is achievable and doable, then there's a very strong case for going ahead, and that was my view about Libya. It was something we ought to do and it was something we were able to do."
While the rebels have finally gained control of Tripoli, the country is still very much divided with Gaddafi's hometown of Sirte still being held by the dictator's loyalists and so are Bani Walid, 140 km (90miles) south-east of Tripoli and Sabha, in the southern desert.
Also, the humanitarian crisis in Libya is far from being solved and Friday, the United Nations humanitarian coordinator for Libya said the country faces critical shortages of drinking water, food, fuel and medicine, adding that the war had disrupted supply lines and damaged infrastructure.
Another persistent problem is the relationship between the rebels and sub-Saharan African migrants.
The National Transitional Council's forces are accused of mistreating black Africans and imprisoning them ramdomly, leading the African Union and Amnesty International to warn about possible abuse of prisoners who are accused of being Gaddafi mercenaries, althugh many insist they are just migrant workers.
Also, the NTC has warned that it will take a decade for Libya to rebuild itself, which indicates how destructive the conflict has been. Some analysts now fear Muslim fundamentalists will get their hands on the vast store of arms used in the conflict.
Seen in this light Cameron's speech appears one-sided. While from a military point of view the NATO operation can be seen as a success, the coalition countries that have taken a leading role need to ensure the transitional government and the forces they have backed for the last six months does not end up violating basic human rights or carrying out racist acts towards sub-Saharan Africans.