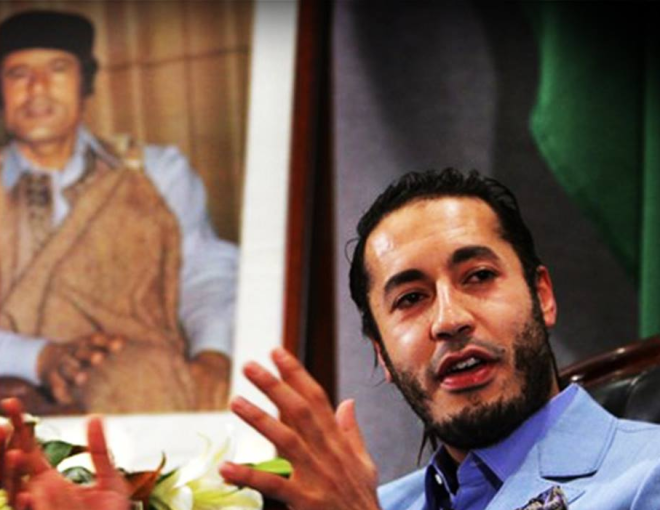 Former Libya leader Col Muammar Gaddafi's son, al-Saadi Gaddafi, has been extradited from Niger and handed over to Libya and is now in custody in Tripoli.
"The Libyan government received today Saadi Gaddafi and he arrived in Tripoli," the Tripoli government said.
Al-Saadi, 40, will be held in accordance with "international standards regarding the treatment of prisoners", the government added.
An anonymous Libyan official said al-Saadi arrived at Tripoli airport in the early hours of Thursday 6 March and was then transferred to a prison in the capital, according to an AP reported.
Al-Saadi is one of the most wanted criminals in Libya and stands accused of participating in the killing of protesters during the 2011 Arab Spring Revolution which ousted his father Gaddafi after decades of undisrupted dictatorship.
Some pictures that appeared on the Facebook page Tripoli Revolutionaries Brigade (TRB), show al-Saadi undergoing a "routine inmate head shave before facing trial", after he arrived in Tripoli.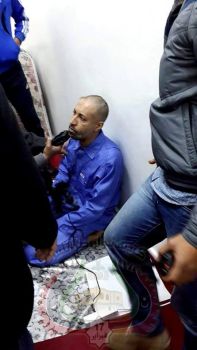 Another picture shows al-Saadi and a verse from the Koran which reads: "Allah does not like transgressors."
The TRB was founded in the city of Benghazi during the revolution in 2011 and was dissolved one year later.
Al-Saadi had fled Libya during the uprising and found shelter in Niger.
Niger initially refused to extradict him, despite several calls by the Libyan government to do so.
A year later, in 2012, Interpol issued a "red notice" according to which al-Saadi had to be arrested.
Before the uprising in 2011, Al-Saadi had come to international attention as head of Libya's football federation.
In 2003 he was signed by Italian Serie A team Perugia but his career as a footballer came to an abrupt halt after he failed a drug test.
Three of Gaddafi's sons were killed during the Arab Spring Revolution uprising.
The former Libyan leader's son Saif al-Islam has been held in the town of Zintan since his capture in November 2011.
Several key members linked to Gaddafi have survived, however, and some 30 senior regime officials are believed to have fled Libya and crossed into Niger at the same time al-Saadi had fled.
Niger previously extradited a former top intelligence official linked to Gaddafi's government.
Mauritania also extradited Gaddafi's former intelligence chief Abdullah al-Senussi in January 2013, according to the BBC.