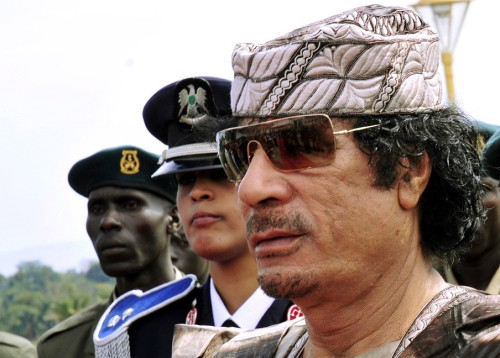 Libya's sovereign wealth fund is suing Goldman Sachs for more than $1bn after claiming the bank mis-sold it a complex range of derivatives and exploited a lack of financial knowledge at Colonel Gaddafi's investment fund.
According to London High Court filings, the Libyan Investment Authority (LIA) claimed that Goldman reaped $350m (£212m, €258m) in profits from $1.1bn of complex derivative trades that proved to be worthless after the financial crisis of 2008.
Unlike similar court cases around the mis-selling of derivatives, LIA claims that Goldman would train LIA employees and senior management in relation to financial markets and products, as well as offer them "long-term strategic investment advice".
In exchange, LIA handed over $500m in mid-2007 and then deposited $150m and $200m for the bank to invest on its behalf, as well as other payments.
However, LIA claims that Goldman ended up conducting "highly speculative gambles" where the "interests of the LIA and Goldman were not aligned, and cautioned that the LIA had placed too much trust and confidence in Goldman".
The filings also say that when Goldman's executive director in charge of Libyan investments, Youssef Kabbaj, was summoned to the LIA's office to explain, he was thrown out of the building by LIA director, Mustafa Mohamed Zarti.
Court documents also report that Goldman allegedly offered to make Libya one of its biggest investors, as part of a compensation deal, after the investment bank lost virtually all LIA's cash.
Goldman said in a statement: "We think the claims are without merit, and will defend them vigorously."