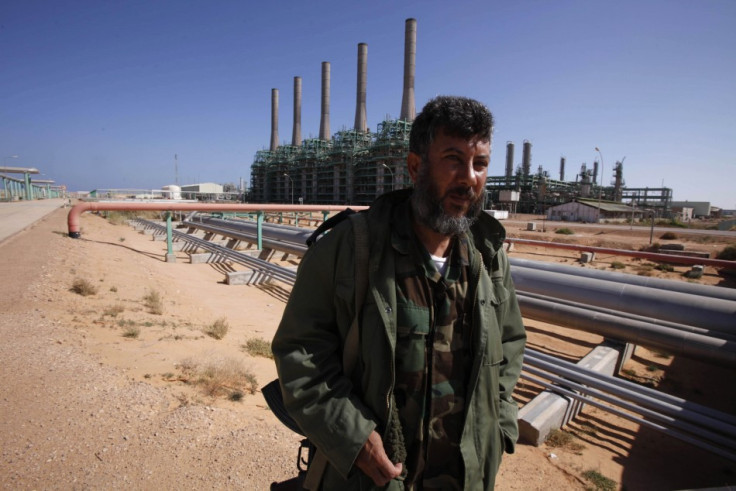 Despite the NTC's efforts to focus on the reconstruction of Libya after months of civil war, reports of violence and armed insurgencies continue to raise fears about the country's future and regional stability.
Following feuds between armed militias, hundreds of uniformed men apparently belonging to a new Libyan army were deployed by the NTC to settle a dispute between two opposing factions.
Wearing beige camouflage uniforms along with ID badges, the men were reportedly sent to settle a four-day long feud between militias from the city of Zawiya and another group coming from the Warshefana area.
The violence cost 13 lives. Both sides accused each other and the Warshefana fighters were accused of being Gaddafi loyalists, a rumour that was dismissed by the NTC.
The inability of the leaders to explain what was at the origin of the feud, brought back fears first raised after the death of former leader Muammar Gaddafi.
During the fighting the militias used rockets, mortars and heavy machine guns, and several homes were damaged in Warshefana, raising fears the arms provided or stolen during the conflict could fuel internal as well as external insurgencies
During the conflict the rebels were criticised for not being trained soldiers, and allegations of human rights abuse quickly emerged. Now a new Libyan army is planned.
"Everyone will have to obey the legitimacy of our army," Brigadier General Abdel Salam al-Hasi, and commander of the new forces, told The Associated Press.
He also added that the former fighters who decide to return to civilian life would gradually be disarmed, but no further details on a disarmament programme were given.
The proliferation of weapons is a source of worry for Libya's leaders but also for their neighbouring countries.
Vast amounts of weapons were stolen from sites that belonged to the Gaddafi army and Monday, Niger's Prime Minister revealed he is still worried about regional insecurity.
"It is a major concern, the trafficking of arms is a real threat to the region," Rafini Briji said on a visit to Ouagadougou, in Burkina Faso.
"The conflict in Libya has created very complicated situations since the arms depots were opened and people from all quarters helped themselves and took them (arms) in all directions," he said.
Briji said both Niger and Burkina Faso are worried about the concentration of weapons being so close to their countries and the two states have now vowed to strengthen their cooperation to ensure security in the Sahel-Saharan zone, Briji added.
The Premier's announcement came after Niger's President Niger's President Mahamadou Issoufou asked for military aid to help fight armed groups and traffickers on a visit to South Africa last week, saying the Libyan conflict had increased terrorist threats in the region.