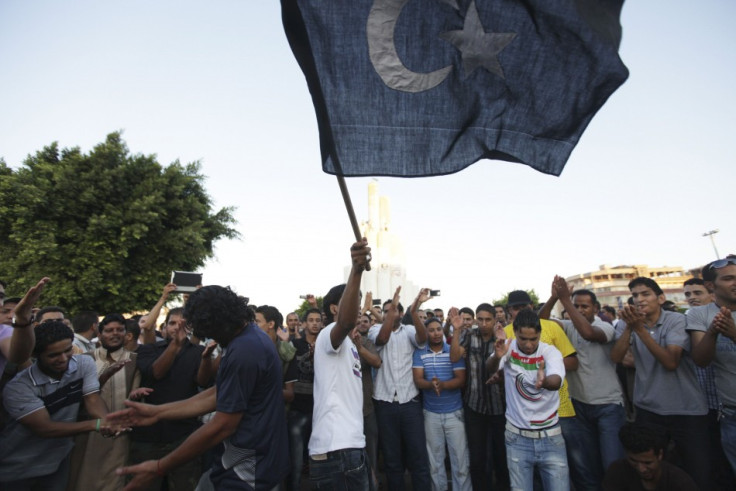 Libya will hold its first free election in 60 years on Saturday amid rising tensions and violence in the country.
In Saturday's voting, around 2.8 million registered Libyan voters will choose a temporary 200-member assembly which in turn will be able to elect a cabinet and the prime minister.
The election is being conducted by the outgoing Nation Transitional Council (NTC) which was responsible for the expulsion of the former dictator Muammar Gaddafi.
Around 3,700 candidates are competing for the parliamentary seats representing various parties, but Justice and Constitution Party of the Muslim Brotherhood counterparts are likely to lead the voting.
Incidents of violence were reported across the country especially in eastern Libya on the eve of the election. The violence has reportedly been triggered by fears among people in the east that they may not be treated well by the elected parties since Gaddafi controlled the region for decades.
"There is no doubt there could be a civil war between us in the east and the west. The country will be in a state of paralysis because no one in the government is listening to us," Reuters reported the head of the High Military Council of Cyrenaica in the eastern region, Hamed al-Hassi, as saying.
Reports also suggest in some parts electoral workers have been attacked by gunmen while ballot papers were also set on fire in a few other regions.
Oil exports to Africa have also been affected as the activists closed some of the terminals.
The east is demanding more seats than the allotted 60 compared to the 102 allotted seats for the western region. Hundreds of protesters have also gathered in the eastern city of Benghazi threatening to boycott the elections.
Hardcore Islamists are expected to seal as many seats as possible following the trend in Egypt and Tunisia.
Fears are also running high that the military may dampen the voting process which will end up in creating havoc to the democratic process.
According to reports, in order to ease the situation, the NTC has announced that the temporarily elected parliament will not be able to name the panel for framing the new constitution. To draft the country's fresh constitution, a committee will later be elected.
"The election will go ahead tomorrow and all the Libyan people need for it to go ahead," Prime Minister Abdurrahim El-Keib was quoted by Reuters as saying at a press conference before the elections.