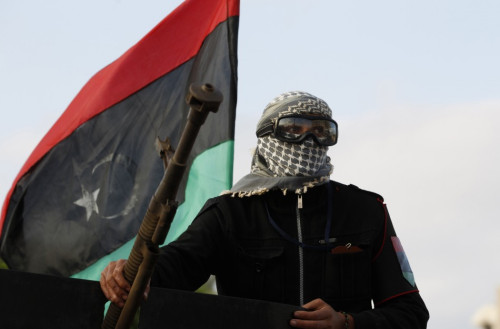 Libya's deputy industry minister has been killed during a visit to his home town of Sirte, east of the capital Tripoli.
Hassan al-Droui was shot dead by an unidentified gunman who sprayed bullets into the city's central Mekmdas market on Saturday.
The media coordinator for the Tripoli Security Directorate, Essam Naas, told the Libya Herald that al-Droui was killed after evening prayers.
The motive behind the killing is unclear. There is speculation that the assassins were from the self-styled Abu Bakr Unis Jabr brigade, who are supporters of the former regime.
Al-Droui was also the Sirte representative for the National Transitional Council, the political arm of the revolution to overthrow former Libyan leader Colonel Muammar Gaddafi in 2011. He was appointed to his role by the transitional government's first prime minister, and kept his position when current Libyan Prime Minister Ali Zeidan took over.
Although Libya has seen continued violence and lawlessness since the 2011 uprising, the killing is the first assassination of a member of Libya's transitional government. Most assassinations have been of members of the military or police.
Sirte was the site of the final battle of Libya's uprising, during which Gaddafi was captured and shot dead while trying to hide from rebels.
Libya has struggled to achieve political stability since Gaddafi's death. Some experts claim there are around 1,700 different armed militias vying for control of towns and areas in which they operate, each with their own goals and agendas.
At least 19 people died in clashes between rival tribes in the southern city of Sabha on Saturday.