Libyan forces were reportedly engaged in a fresh battle with Islamic State (Isis) militants in Sirte on Thursday (11 August). The fighting resumed a day after US-backed forces announced that they had recaptured the terrorists' strongholds in the city.
Fighters aligned with UN-backed pro-government forces took control of the Ouagadougou Convention Complex, which the IS (Daesh) had been using as a base. Scoring a major victory in the militant's last bastion in the country, Libyan forces also seized the University of Sirte in the centre of the city.
Libyan fighters were seen advancing towards a hotel and guest houses near the city's port and they were involved in intermittent firing with IS, Rida Issa, a spokesman for Sirte operation told Reuters.
Those who were involved in Thursday's clash had the support of fighters from nearby Misrata city in northwest Libya. As government forces were making incursions into areas where the militants were still hiding, "a number of snipers hidden in a corner of the Ouagadougou hall complex" attacked them, Issa added. However, the militants were killed in the encounter.
He continued that after the UN-backed forces advanced in Sirte on Wednesday (10 August), they found a house that the militants used as a laboratory to make explosives. The fighters also seized a number of military vehicles that were used by the terror group.
"Military engineering units are now working to clear the captured areas mines," he added.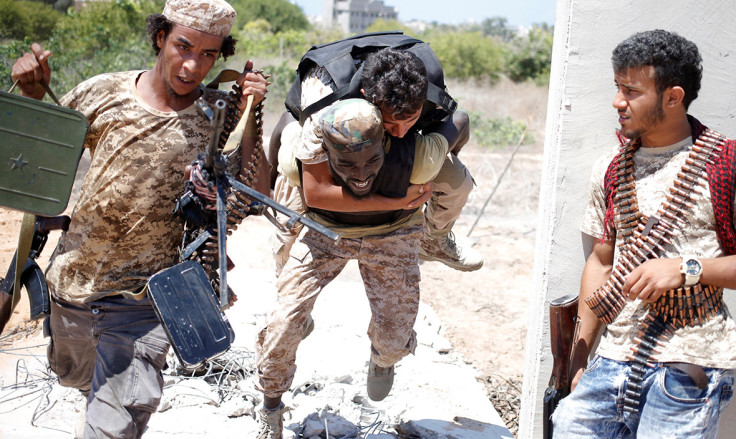 US air strikes since 1 August have aided Libyan forces to drive out militants from their North African stronghold. Libyan forces went on an offensive to recapture Sirte from the terrorists in May, but had to slow down in their advances due to causalities from IS landmines and snipers.