Libya's UN-backed unity government asserts power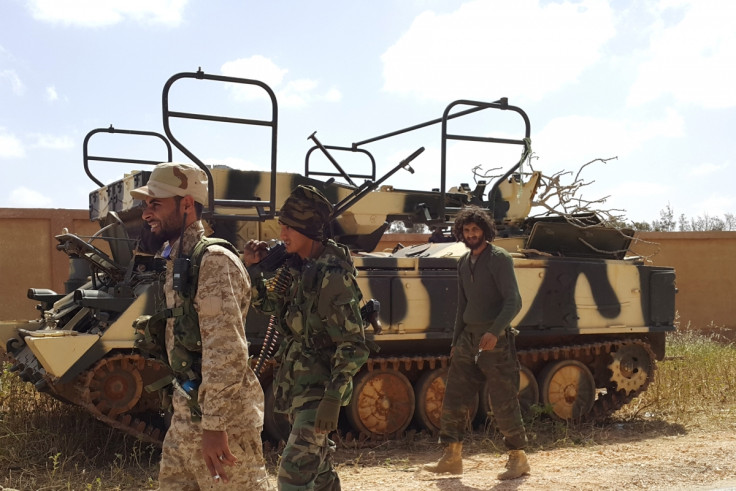 The UN-recognised unity government in Libya has announced it is taking over the country urging global bodies to stop dealing with other entities. Citing a text signed by a majority of the lawmakers, the unity government said the nod is tantamount to a vote of confidence.
Potentially opening up an option for foreign troop deployment in the strife-torn northern African nation, the unity government's statement hinted the hardliners, primarily active in Libya's eastern region, will be sidelined if they block progress.
The Tunis-based Presidential Council, spearheaded by Premier-designate Fayez al-Sarraj, nominated the unity government in February but the cabinet did not get an unwavering approval, leaving a vacuum. To end the months-long political and security instability, the unity government on 12 March urged institutions in both Libya and abroad to help deal with the transition in a "peaceful and organised way".
Ever since the fall of former dictator Muammar Gaddafi in 2011, Libya has been plagued by intense conflict with rival factions claiming power. Assembled by opposing forces, there have been two parallel governments active in Libya since mid-2014 – a Government of National Accord and the Tripoli-based General National Congress (GNC).
The Government of National Accord, which also faces stiff opposition from within, said in a statement claiming takeover: "The Presidential Council also calls on the international community and international and regional organisations ... to stop dealing with any executive power that does not follow the Government of National Accord."
The council, which was tasked with overseeing smooth political transition in the post-Gaddafi period, also called on "all Libyan sovereign and public institutions and the heads of financial bodies to start communicating immediately with the Government of National Accord so as to hand over power in a peaceful and orderly manner".
There is no clear roadmap as to when the unity government will try to enter Tripoli, which remains volatile. Armed groups, in a show of defiance and fear of decreasing influence, continue to flex their muscles to make the maximum from Libya's diminishing financial resources.
© Copyright IBTimes 2023. All rights reserved.