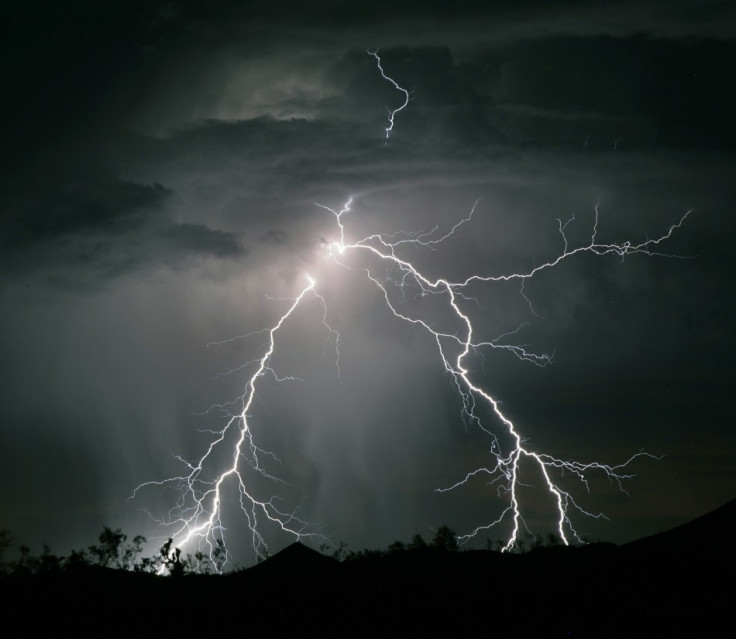 Gatwick airport as well as Southern trains on the Brighton to London line was severely disrupted yesterday when a lightning strike hit a Gatwick tower damaging aircraft and train equipment. Trains were disrupted on the Southern line after the strike with passengers experiencing delays and cancellations. Flights from Gatwick airport were suspended and rush hour trains running from both London Bridge and London Victoria were from 2.45pm.
The lightning strike occurred just after 2.30 pm on Tuesday, damaging rail and aircraft equipment which forced the grounding of many flights for a number of hours yesterday afternoon. There were delays as long as one hour from stations serviced on the Brighton to London line with many services from London travelling to Brighton being cancelled well into rush hour.
The lighting strikes also led to a fire breaking out on the 17th floor of a block of flats in South London. The lightning strike is suspected of causing the fire which broke out in the block of flats in Bermondsey yesterday afternoon. Nobody was seriously injured, although one woman was sent to hospital after being treated for smoke inhalation, with 40 people having to evacuate the tower block in Bermondsey. At 2.30 pm fire crews were called to a house in Maidenbower after reports the house was also struck by lightning.
Yesterday's sporting action was also affected by the dramatic change in the weather. The first One-Day International between England and Sri Lanka was interrupted during England's innings, with the game having to be limited to just 32 overs. Wimbledon was severely disrupted with all outside courts rained off yesterday afternoon. Even with the new £80m roof, Centre Court was not spared disruption. The heavy rain pounded the roof for much of the game, with some spectator's complaining that the roof was leaking during the women's quarter final match. The two players, Simone Lisicki and Mario Bartoli were visibly distracted by the sound of the rain and thunder above them.
Quarter finalist Marion Bartoli, from France, said: "It was tough because it was very noisy. I don't know, maybe it's the kind of fabric the roof is made of that makes that kind of noise. But from the echo of the ball and the rain that was dropping, yes, it was noisy inside."
The heavy rain and thunder replaced the temperatures that reached over 30 Celsius on Monday in some parts of the U.K. The South East experienced the heaviest rainfall with nine millimetres falling in Suffolk on Tuesday. The Environment Agency said it expected 40 millimetres of rain to fall within a very short space of time over the South East. Temperatures for the rest of the week are expected to be around 20 Celsius.