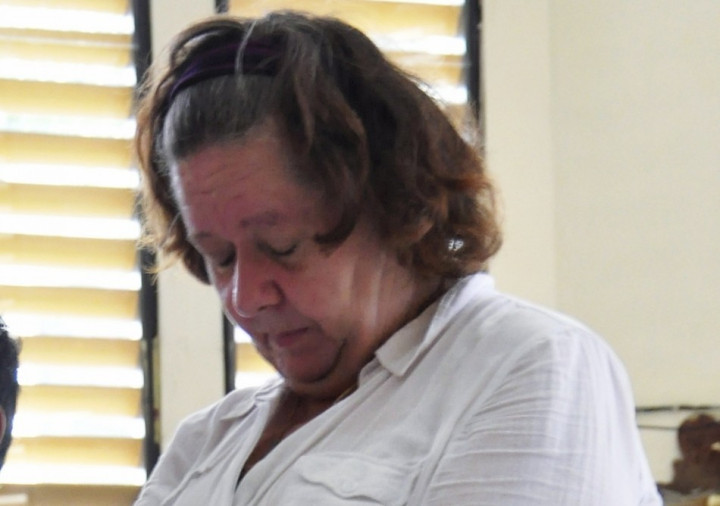 Lindsay Sandiford, the British grandmother who was sentenced to death earlier this year in Indoneisa, has said politicians "live in cloud cuckoo land" for saying she must pay for legal representation herself.
The 56-year-old, originally from Yorkshire, says she is "desperate" after running out of money to pay for a lawyer who can appeal against her death sentence for drug smuggling.
Sandiford's first appeal was turned down by the High Court and she now has two weeks to file an appeal with the Supreme Court - her last hope before facing the firing squad.
She needs £8,000 to pay for a local lawyer to file the appeal. However, having exhausted her own funds, she is relying on public donations for the money.
In January, the Foreign and Commonwealth Office refused to help Sandiford financially, saying it does not fund legal representation for British people abroad.
Sandiford was caught smuggling £1.6m worth of cocaine into Indonesia and was sentenced to death in January this year.
Her lawyers are to appeal against the FCO's decision not to assist her legal funding today.
Cabinet ministers out of touch
In a letter sent to human rights charity Reprieve, Sandiford said: "The last appeal cost about £2,600. This time, in the Supreme Court, it will be about £8,000. If I really were a rich drug dealer, it would be no big deal. But I'm not, and you might as well ask me to pay ten million dollars.
"I have been told the government's position when it comes to British citizens in my position, facing execution in a foreign country: that I or my supporters must raise the funds for my defence, and that the longer I am on death row the more time I have in which to do this.
"They say some of the current cabinet ministers are out of touch. I don't know much about politics but I do know the minister who said that. [Foreign office minister] Alistair Burt lives in cloud cuckoo land. My family has done all they possibly can to support me and nobody could ask anyone to do more.
"I myself am knitting a jumper that I will try to auction to raise money, but that's not going to go far. Exactly how, Mr Burt, do you propose that I come up with £8,000? Perhaps you would like to bid £6,000 for my jumper. I think the colour might suit you.
"I know that there are some people who think I should die here in this prison cell. If I should die - and I hope I don't, but I fear I may - then I hope that my execution will prompt the British government to do more for others."