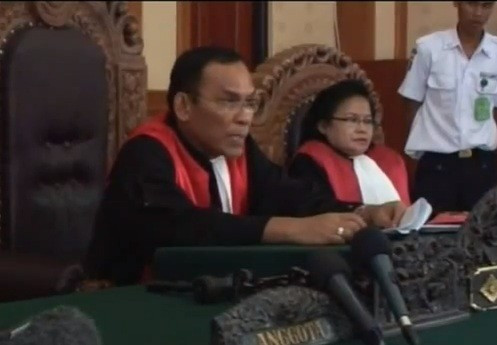 The Indonesian judge who sentenced British grandmother Lindsay Sandiford to the death penalty has died from what appears to be a heart attack.
Amser Simanjuntak was known as the "deadly judge" because he frequently gave out severe sentences in complex and high-profile cases.
The 55-year-old was found at his official residence in Denpasar, where he was a district court judge.
Putu Supama, commanding officer of the East Denpasar police precinct, told Bali Daily that officers had no evidence of foul play, but did not confirm how he died. Police said the case remains under investigation.
Simanjuntak was found on the floor of his living room clutching his chest, the Jakarta Post reports.
Denpasar District Court chief Istiningsih Rahayu said he became concerned for the judge's wellbeing when he failed to arrive at court on Friday morning.
"That was very strange. Pak Amser was a dedicated and self-discipline person. He would never [have] done this without prior warning or at least a call," he said.
"His wife called me and said that her husband did not call the family on Friday, which was not his habit. The wife tried to make contact, but the judge was out of reach."
Simanjuntak's wife called a neighbour and asked them to check on her husband, who then found the judge.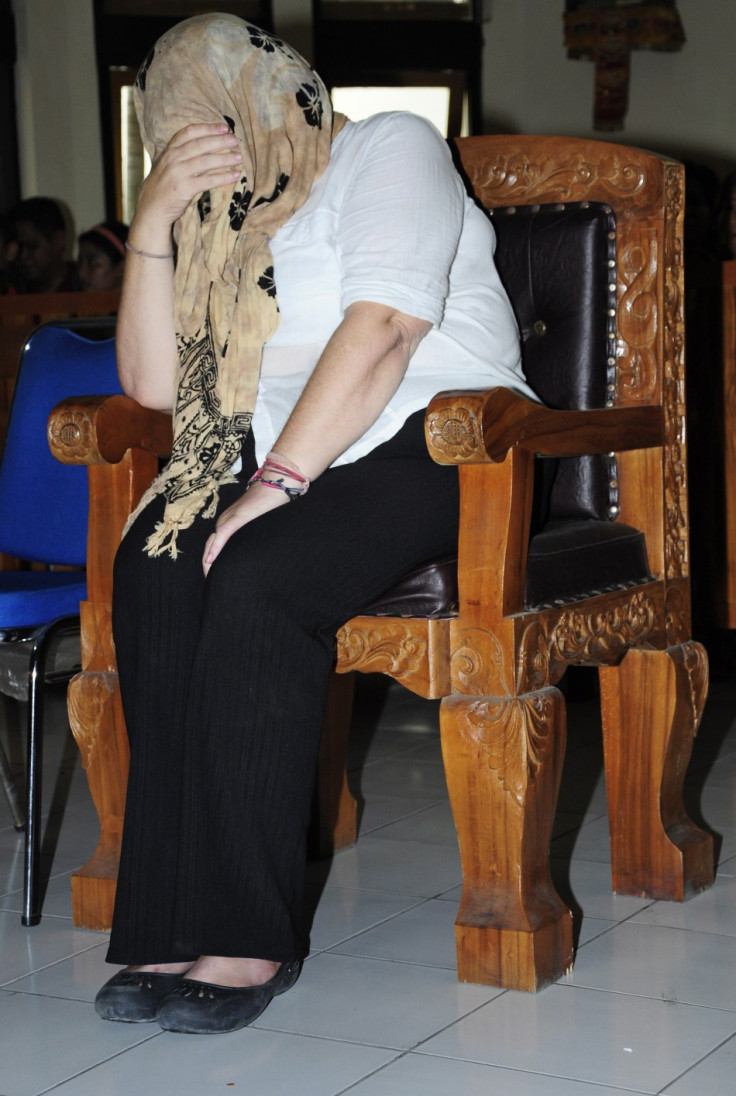 He was taken to the Sanglah Hospital for examination but his family refused to authorise an autopsy.
Simanjuntak issued many harsh sentences during his career. In 2012, he sentenced husband and wife Heru Hendriyanto and Putu Anita Sukra Dewi to death for murdering their employers.
A year earlier, he sentenced a 14-year-old Australian boy who was on holiday with his family to two months in jail for buying cannabis.
His first ever death penalty sentence was in Purwokerto after finding a man guilty of murdering the son of a local Muslim leader.
Most recently, Sandiford's appeal to revoke the death penalty by firing squad was rejected by the high court in Indonesia.
Prosecutors had called for her to serve 15 years for her part in smuggling 4.8kg (10.6lbs) of cocaine worth £1.6m in May 2012, but Simanjuntak thought this was too lenient.
Speaking after her appeal was rejected earlier this month, Simanjuntak said: "She was trying to smuggle a lot of drugs into Bali. I thought that the sentence was appropriate with what she had done.
"Drug smuggling is a crime that has a huge impact on the people here in our country. That's why I committed to give a heavy sentence to any drug smuggler."