Linux Foundation blockchain forum: Digital Asset, IBM, Credits and London Stock Exchange on board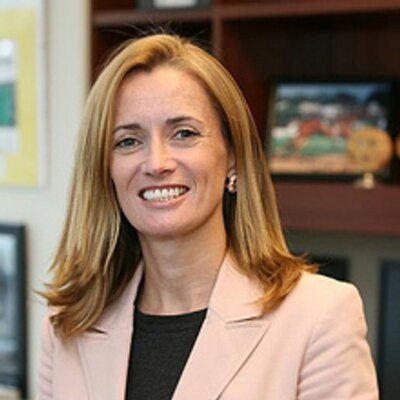 Digital Asset chief Blythe Masters is backing the Linux Foundation blockchain forum
Blockchain working groups are becoming all the rage – the latest effort advances under the open source auspices of the Linux Foundation.
Early commitments to this work come from Accenture, ANZ Bank, Cisco, CLS, Credits, Deutsche Börse, Digital Asset Holdings, DTCC, Fujitsu Limited, IC3, IBM, Intel, JP Morgan, London Stock Exchange Group, Mitsubishi UFJ Financial Group (MUFG), R3, State Street, SWIFT, VMware and Wells Fargo.
The project will develop an enterprise grade, open source distributed ledger framework and free developers to focus on building robust, industry-specific applications, platforms and hardware systems to support business transactions, said a statement.
IBM plans to donate tens of thousands of lines of its existing codebase and its corresponding intellectual property to the open source community. And Digital Asset will contribute the Hyperledger name to the project, which will be used for future branding of this effort.
Blythe Masters, CEO of Digital Asset, said: "We are delighted that the Linux Foundation is providing a broadly supported vehicle through which we can contribute the Hyperledger brand and enterprise-grade blockchain solutions to the open source community. The resulting impetus will benefit our clients and the entire global financial services industry who are seeking to build business applications on a trusted foundation."
The group also has the backing of R3, the standards group focused on post trade settlements with 42 banks under its wing. David Rutter, R3 CEO, said: "R3 has long believed that open source approach is the best vehicle for developing the foundational elements of a financial grade shared ledger that will benefit all market participants and their clients. We're very excited to be a part of this effort led by Linux, the marquee name in open source technology development."
For the sake of clarity, it's worth pointing out that R3 is a consortium-owned company that collects fees from its members and builds commercial products with a real application to the wholesale financial markets.
The Linux Foundation is not a consortium, it is an open source forum for members to come together to share code and work on the base level. There are no revenues associated or project development line in place.
As an analogy, the Linux project is effectively working to invent HTML whereas the R3 consortium is busy building eBay and Facebook.
Jim Zemlin, executive director at the Linux Foundation, said: "Distributed ledgers are poised to transform a wide range of industries from banking and shipping to the Internet of Things, among others. As with any early stage, highly complex technology that demonstrates the ability to change the way we live our lives and conduct business, blockchain demands a cross-industry, open source collaboration to advance the technology for all."
UK-based blockchain builder Credits is part of the Linux blockchain group. Credits CEO and founder Nick Williamson said: "Distributed ledger technology is quickly becoming the most exciting industry to help build out. It's initiatives like the open ledger project that will help cut through the noise stemming from the hype cycle and start bringing substance to this nascent industry."
Swift, the inter-bank messaging system, is also at the table. Craig Young, the firm's chief technology officer, said: "Cooperation and collaboration – hallmarks of the Swift cooperative – will be key to ensuring the scalability and adoption of this technology."
Meanwhile, ANZ Bank said it was interested in common standards for use cases like correspondent banking. Nigel Dobson, ANZ's general manager of payments transformation, said: "I see significant potential opportunities in the future to improve our customer experience and potentially deliver productivity gains by solving real business challenges, with initial use cases in payments and particularly correspondent banking."
Moiz Kohari, group head of technology innovation at London Stock Exchange Group, added: "We believe this technology has the potential to drive change across the industry but will need to be developed in partnership with clients and other industry participants under an open source approach. This needs to be done in a considered and rigorous manner to benefit the market as a whole."