Director Jon Favreau is making headway with his upcoming live-action reboot of The Lion King, casting Atlanta star Donald Glover as protagonist Simba and bringing back James Earl Jones as Mufasa over the last few months. Now, The Jungle Book filmmaker has his sights on another potential cast member; Beyonce.
According to Variety, the Formation singer is Favreau's "top choice" to breath new life into Simba's on-screen love interest. While she's best known for her music career, Beyonce has previously appeared in films such as Austin Member in Goldmember, Obsessed and of course, Dreamgirls. She's no stranger to voice work either, having portrayed Queen Tara in animation Epic.
In the 1994 original, Niketa Calame brought young Nala to life while Moira Kelly voiced the adult version. However, Sally Dworsky provided the singing voice for the character. There's no doubt that if Beyonce were to join the cast this time round, she could tackle both aspects of the role.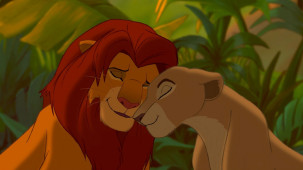 Screenwriter Jeff Nathanson is set to pen the upcoming movie's script, based on Irene Mecchi, Jonathan Roberts and Linda Woolverton's characters. His best known credits include Steven Spielberg's Catch Me If You Can and The Terminal, as well as Indiana Jones and the Kingdom of the Crystal Skull. He most recently worked on the script for sequel Pirates of the Caribbean: Salazar's Revenge, starring Orlando Bloom and Johnny Depp.
The original boasted the voice talents of Whoopi Goldberg, Nathan Lane, Rowan Atkinson, Matthew Broderick and Jeremy Irons, and followed young lion cub Simba, who is forced to find his own identity when his father – the king – dies.
Having grossed $968.8m (£791.5m) at the box office and scooping up two Oscars for best original score and best original song (Elton John / Tim Rice for The Circle of Life), it was turned into a musical stage production on Broadway in 1997, opening in London's West End two years later.
For more entertainment news follow A-List on Twitter @Alistinsider